Back to homepage
Moving Matters: 8 Tips for Logistics Logos
Posted on January 04, 2019 by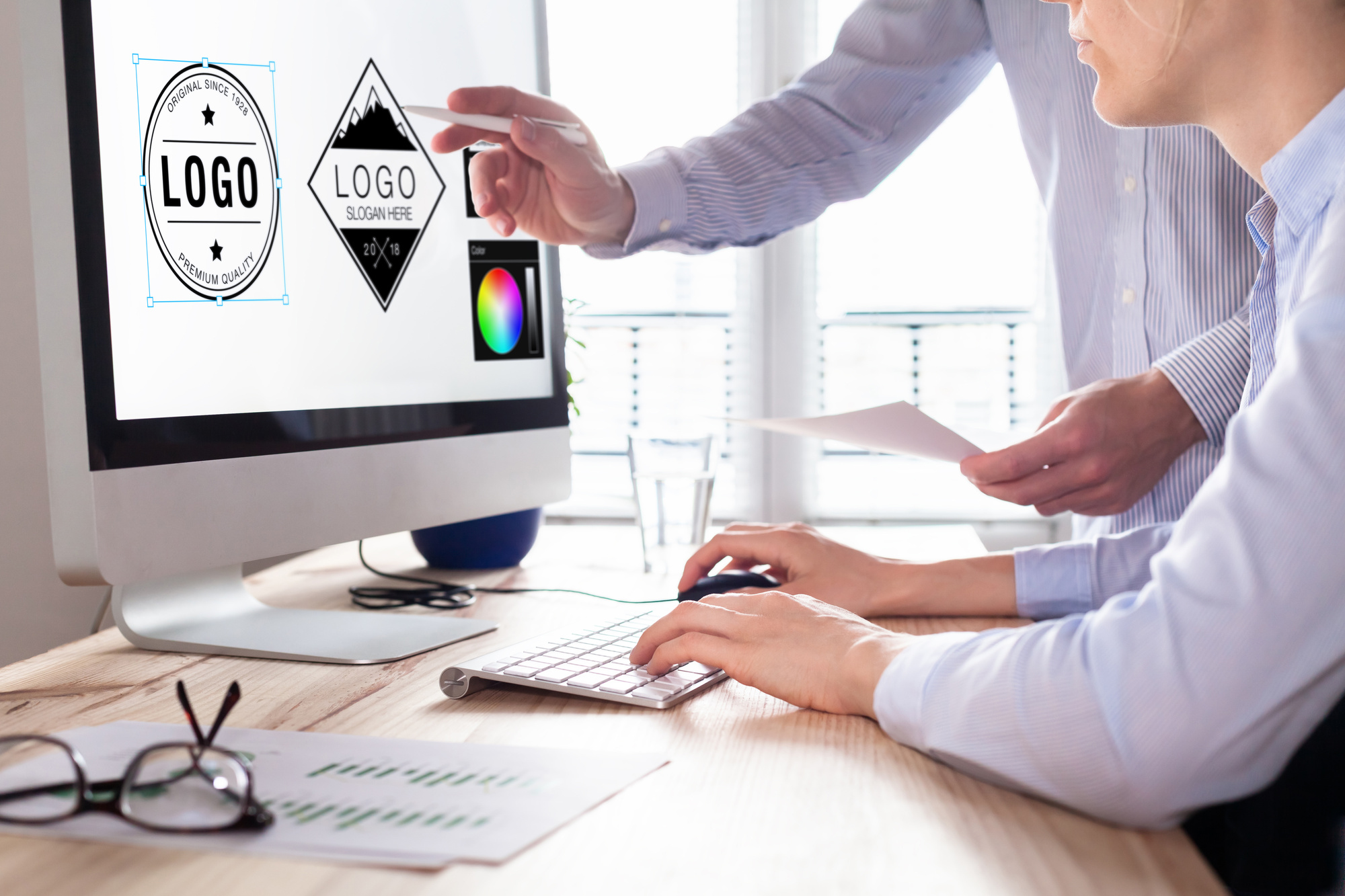 A brand's logo can have a profound effect on the level of loyalty and rate in which a company experiences repeat business from customers.
For many business owners, that fact comes as no surprise. After all, with the number of companies flooding today's marketplace, branding elements like logos are at the forefront of telling people that you're different and are worth working with over their many other options.
Therein lies the value of making sure that your logistics logos move people as well as you move your customer's products.
But how can non-experts create outstanding logos?
While the creation of a "good logo" is a subjective and personal process, there are levers you can pull which will help improve your chances of coming up with a logistics logo that's truly extraordinary.
Below, our team shares a few tips that all logistics services providers should consider when crafting their logo.
1. Think About Your Company's Core Values
The first and most important step you should take when crafting your logistics logo is to put down your mouse, set down your pencil, and take the time to reflect.
Remember, a logo is a piece of branding that works to set you apart from your competition. In order to craft one that's effective, you first have to ask yourself the vital question of, "What makes me different?"
Is it your superb customer service? Is it a special guarantee you offer?
Keeping in mind what sets your logistics company apart and what elements of your culture are most instrumental to who you are will help you craft logistics logos that speak earnestly to your brand's DNA.
When you've come up with a few differentiating factors, write them down. You'll want to keep them handy as you move through the stages of the logo crafting process.
2. Analyze Your Competitors
Finding inspiration is critical to being able to do your best work and to avoid time wasting mental blocks. The best place to find inspiration for logistics logos is to look at logos successful logistics companies are sporting today.
Logos that come to mind when we think of logistics are the brown UPS logo, USPS' eagle, the simple red and yellow branding leveraged by DHL and more.
Take a few moments to pour over logos that have worked for other logistics providers. Note what you like about them and what doesn't jive with you. Use your insight to help you guide the creation of your own logo.
3. Start in Black and White
Creating logistics logos can be an exciting process, especially if you're finding yourself inspired. While that excitement and inspiration may make it so you want to rush to pump our your final product, we caution against that.
Great art is rarely done in a single pass. Instead, the creation process is done in steps.
Our recommendation is to begin your logo crafting journey by putting away your colors and by just sketching out a few ideas. Once you have some basic designs you like, ask yourself, "Do these logos work without color?"
A lot of people make the mistake of using color as a mask to cover up a weak logo silhouette. In order to make sure that your design works at its foundation, it should resonant without color.
Think of color as icing on the cake, not as the cake itself.
4. Use Color Intelligently
With a good logistics logos foundation in place, it's time to add some color to help your creation really get its stride.
Color is very important to logos and branding in general because it does a tremendous amount to evoke emotions in people.
Think, what comes to mind when you see black? Death? Evil? Darkness?
What comes to mind when you see green? Growth? Sustainability? Harmony?
Because of the feelings and associations humanity has with color, it's important that you tactfully pick which ones you're going to incorporate into your logo. That way people can get a feel for what you're about just by looking at it.
This guide is very useful in helping deduce the meaning of color. We recommend that you look it over and tastefully utilize colors that mean something in your logistics logos.
5. Consider Playing With Motion
Logistics companies move things. Because of that, we think that it's worth considering adding motion to your logistics logos.
How do you add motion to a still image? A lot of ways.
Think about the famous Nike swoosh. The way in which the designer went about drawing what appears to be a simple check mark adds an element of speed and activity that fits perfectly with the active nature of the brand.
Compare that logo to a stationary logo like the Twitter bird. The bird is flat, balanced, and appears to be frozen as opposed to being in motion.
The suggestion of adding motion to your logistics logos is just that, a suggestion. It's not something that's necessary but may be worth mulling over to create something that pops.
6. Pay Attention to Typefaces
Amateurs think solely about graphics when they're crafting logos.
They think about wine bottles when they're crafting logos for wine. They think about glasses when they're crafting logos for optometrists. They think about wheels when they're crafting logos for a logistics company.
These are not bad thought trains and we appreciate that it's natural to make those basic associations.
Still, if you get too cliche with your design, your branding will fade into the background. To come to your logo from a unique angle, consider focusing on typefaces.
Typefaces are a fancy word for the text that appears in your logo. In some cases, you'll have typefaces in your logo that compliment an image. In other cases, a unique typeface will make up your whole logo (think DHL).
Ensuring that your typeface is receiving just as much thought as the graphics in your logo is extremely important to understand all of your design options. It will also prevent you from making something that feels too familiar.
7. Complete Multiple Drafts
Creating fantastic logistics logos isn't a one and done process. As a matter of fact, creating logos for any niche isn't a one and done process.
Any logo you've ever admired is a by-product of creating drafts, getting feedback, making revisions and repeating the cycle over and over again. Many logos for the world's biggest brands evolve over the years in a non-stop aim to improve (think Starbucks).
Understanding that, don't feel discouraged if you're not in love with the first logo you put out. Instead, celebrate your progress and relish the opportunity to get feedback.
Talk to friends, family and your professional peers about your logo. Poll your customers.
You'll be amazed by how far your logo can come with just 2 or 3 critique and improvement cycles!
8. When You Look at Your Logo, It Should Mean Something
We've said it in varying ways throughout this article and we'll say it again… Your logo needs to have meaning.
People can get so lost in their logo creation process that they lose sight of the original values they wanted to incorporate into their final product.
To make sure that your logo didn't lose its meaning during its creation, look at your final draft and describe what each of its elements means. Ask other people to look at your logo and ask them what feelings it evokes.
If you or your spectators are at a loss as to why certain colors and shapes are present in your logistics logos, head back to the drawing board.
There are too many companies out there competing with you to feel comfortable with bringing a subpar logo to market. If you're not sure yours is communicating what it should, take the time you need to fix it.
Learning More About Logistics Logos
Logistics companies are increasingly putting time and effort into their logistics logos. This trend is picking up momentum given the increased understanding of the physiological effects excellent logos can have on customers.
We hope that our tips will help inspire logistics logos in you that are every bit as impressive as your business! If you should need help crafting your next masterpiece, consider leveraging the 100% free logo making tools we offer on Online Logo Maker.
We've provided thousands of businesses with the tools they needed to craft the logo of their dreams. Let us provide you with the same value.
You can also browse more content on our blog for additional information and inspiration.
---
No Comments