Back to homepage
Not a Mistake: What is Planned Obsolescence?
Posted on September 30, 2020 by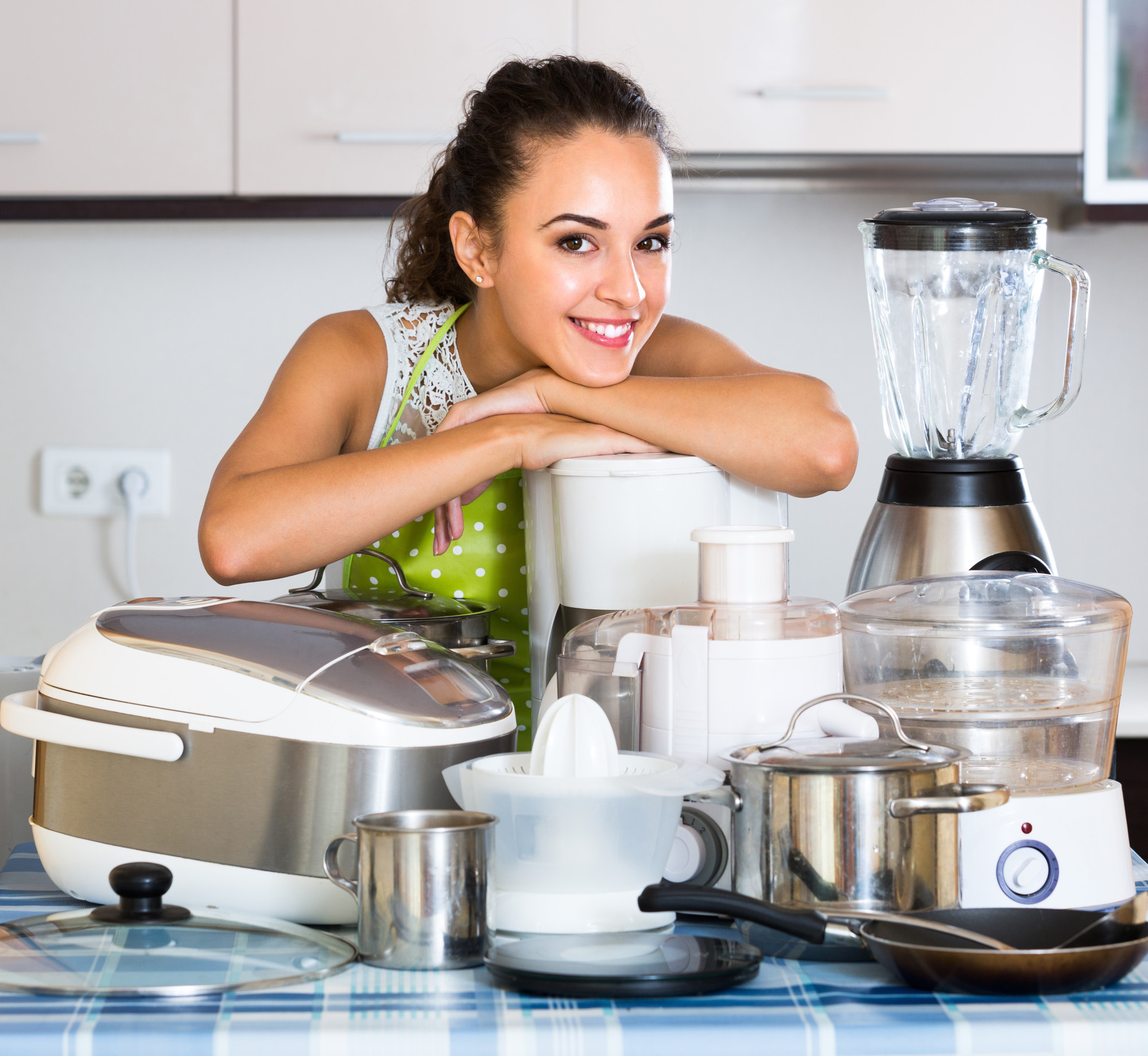 Consumers scour the internet in hopes of finding the perfect product to meet all their needs. This attempt to be good financial stewards of their money gets undermined at every turn by major brands.
Corporate giants use planned obsolescence to make sure your dreams of product longevity are shortened to null. Check out this guide to understanding planned obsolescence and what it means for our environment.
The Forced Upgrade
When your appliances break, all you can think is how you're going to make sure you buy the right version next time so it lasts longer. You consider the number of years it'll likely last and divide that by the total cost hoping for some consolation that it's only 'X' amount per year. 
But this logic implies that you actually know how long your product or service will last. Planned obsolescence says that your product will last only as long as the brand is ready to release a new model.
An average from 1970 or how long refrigerators last have nothing to do with today's consumer market. Average product lifespans no longer matter and brands feel no shame about it.
There are some exceptions to this rule based on the type of product it is and it's pricepoint, but things like cell phones can have new releases throughout the year. 
Apple never apologizes for it's latest and greatest devices. It's a forced upgrade people enjoy being a part of.
Less sexy forced upgrades usually include things you can barely afford or barely use. No one wants to spend more than a few minutes looking at a new printer when the old one no longer works.
You just want an occasional document printed at home for that rare occasion email isn't possible. This forced upgrade you hate because knowing that it's a printer feels like the right amount of information you should need before making a purchase.
Planned obsolensce isn't just bad when it's annoying though. It's bad year round when you consider the impact to both your personal finances and the environment. 
No Take Backs
The biggest problem with planned obsolescence is that companies won't take the item back. Apple's attempt at a recycling program for old phones is at least a start towards realizing people have no idea how to upcycle and old iPhone.
But most companies won't even acknowledge the waste. This is a major problem because it puts the ownice on the consumer to figure out whether it's a good item for a landfill.
Without really understanding its components, you can't really make a decision about recycling or trashing an item. There's no chance that you'd have an alternative to say, reuse or upcycle an old fridge once it broke down.
At some point, you'd give up trying and resort adding more E-waste on environment. Companies can play a much bigger role in cleaning up their product waste.
They're best equipped to understand how products can be reused and the safest method of trashing the item. Yes, consumers technically own the item once they bring it home, but once they're sold something new (that they don't need) the company needs to take responsibility.
That's the cost of turning a profit. Creating perceived and planning obsolescence fills up landfills while companies are rewarded for creating waste.
Before you believe that people can simply refuse to buy anything new, here are a few ways planned obsolescence is forced on consumers. 
No Customer Support
You may have noticed that you can no longer can a company with questions about your older model electronics. You'll get basic common sense support but not much more.
Big electronic manufacturers realized that helping customers fix old products is just bad business. After all, the best way to fix a broken washing machine is to buy another one, right?
Sales departments are available by phone, chat or email 24/7. But the service department has very limited contact information and even shorter hours.
Some brands have even started charging customers for technical help with their products. 
Customer frustration leads to new purchases every time. It's much easier to rid yourself of the long hold times and failed troubleshoots than to just buy a new product.
Apple faced lawsuits for recent claims that it not only released new models every year, but made sure the software on older model phones sabotaged their performance. This means consumers had no choice after their internet or email slowed to a crawl to upgrade to a new phone. 
There's nothing wrong with consumers wanting the latest and greatest models. But if a company is forcing you to spend, you're trashing landfills with toxic waste at no fault of your own. 
Patented Parts
If you're a Tesla owner, you know that service for your car is an exclusive activity. Or at least the company thinks so by not letting you use third party mechanics claiming patent protection.
It's fair for the company to protect it's intellectual property, but what does this mean for cars that are too expensive for Tesla to repair. The patented parts move means the company can declare vehicles total losses if they don't want to foot the bill.
They can also pass on their overhead to customers so they're more likely to see the value in simply replacing the car. This is forced obsolesce that leaves Tesla drivers with a hefty bill at the end.
Planning for Planned Obsolescence
Believe it or not, there are ways planned obsolescence makes everyone use. Manufacturers waste natural resources when precious materials are added to landfills.
Consumers overspend leaving them with little disposable income to stimulate the economy. The cycle goes on and on.
The best thing for anyone to do is move back to simple machines that we can service on our own without fail. For more information and tips, visit our blog for updates. 
---
No Comments