Back to homepage
Put Your Best Click Forward: How to Choose a Marketing Logo for Digital Services
Posted on December 19, 2018 by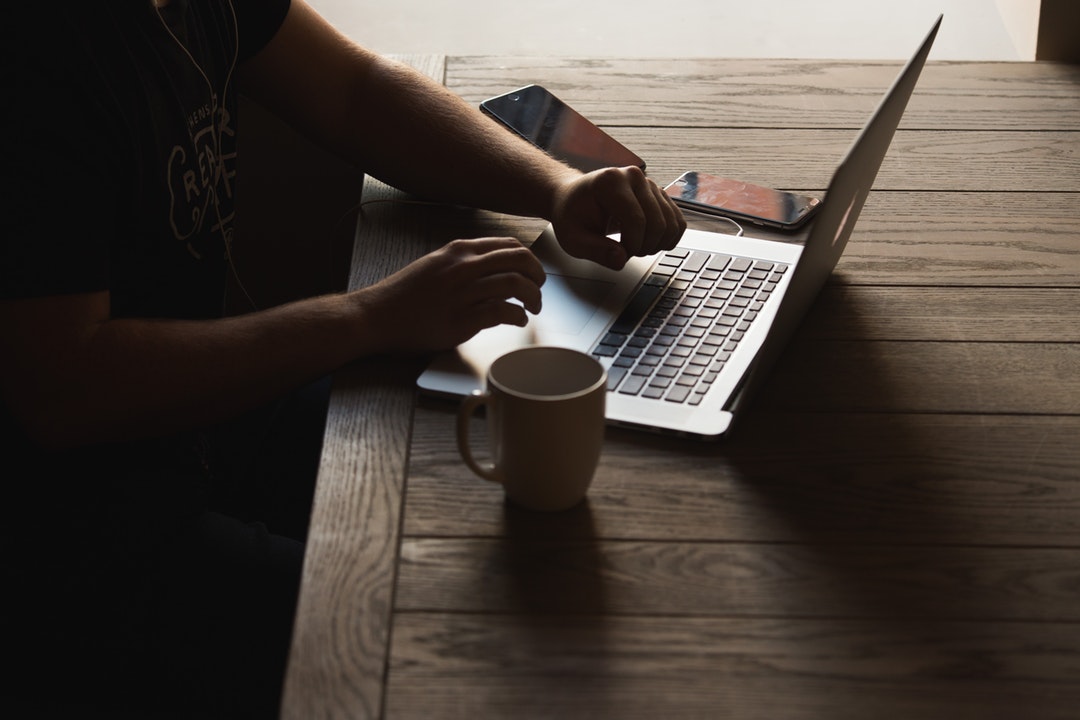 In today's competitive consumer marketplace, your business logo needs to do a lot more than identify who you are. It needs to be unique, memorable, and relevant.
The importance of your logo is far-reaching. It has a huge impact on customer loyalty and your business reputation. This means you need to take your time when choosing one.
This can be particularly difficult if you operate a digital business. Your marketing logo needs to have a certain aesthetic and communicate to consumers you're up-to-date with modern trends.
To aid you on your quest for the right logo, we're going over some important things you need to consider.
Opt for a Clean Design
Utilizing a clean, minimal logo design has a number of benefits.
The simpler the logo, the more straightforward. Your audience shouldn't have to decipher its meaning, which will happen if your logo design is busy or cluttered.
Clean logos are also more appropriate for digital companies. They look much better on monitors and smartphones. You can also integrate them into a website with little difficulty.
People associate the digital age with sleek, sharp design. Minimal logos achieve a more modern look and feel than those with too many colors and information. The last thing you want is a logo that looks like it came from 2001.
Don't be afraid of white space. If used correctly, it can make your logo extremely memorable. It also helps place all the attention on your business name or symbol.
Make Sure Your Logo is Adaptable
When considering a business logo, you have to keep your entire branding initiative in mind. One important thing to consider is that your logo will need to appear across a number of different platforms. This includes on your website, social media profiles, smartphones, and in print.
With this mind, your logo must have the ability to adapt to all these channels. For the most part, this is a technical issue. You'll need to either have a professional designer create your logo or use an online logo creator.
It's also important to keep all these branding platforms in mind when thinking about your design concept. Ask yourself if the logo you created will look good online as well as on print materials such as business cards and brochures.
Logo personalization is becoming more common. This involves customers using your logo for promotions. Think about incorporating animation and favicons into your branding.
Consider Your Target Audience
A crucial step in creating a business logo is determining your target audience. You then need to consider them when designing your brand identity.
When defining your target audience, you need to go further than simple demographics. Think about their interests and spending habits. You should also consider why they come to you for service.
It may help to create a customer profile. Understanding exactly who you're marketing to will guide you in creating the perfect logo.
Think of it this way – a logo for a children's clothing store wouldn't look anything like the logo for a software company. You need to appeal to your target audience through design concepts.
This is a hard thing to achieve. You may want to seek help from the professionals and learn more about what a digital marketing agency can do for you.
Choose Your Typography Wisely
People's perception of a brand has a lot to do with typography. This refers to the lettering on your logo.
There's a good chance the name of your business (or at least the initials) will appear on your logo. This means you need to choose a font style that catches the eye and also portrays what you're about.
It's also important the lettering is easy to read. If someone has an issue interpreting what it says, there's a good chance they won't spend much time trying to figure it out.
For digital businesses, using sleek typography works well. Remember, keep things simple and modern. However, don't be afraid to get creative and think outside the box.
Another important rule of thumb when it comes to typography is to avoid copying. If you feel tempted to imitate a logo you love, there's a good chance people will see right through it.
Color Matters
The types of colors you use in your logo has a huge effect on people's interpretation of your brand. Our brains react to different colors in different ways. You can use this to your advantage.
Try to avoid using too many colors in your design. Limit yourself to three if possible. It's not about quantity, it's about quality.
Bright colors do a good job of catching people's attention, but they can also overwhelm. On the other hand, subtle tones convey classiness, but may also get ignored.
For digital businesses, blue works well. It symbolizes trustworthiness and professionalism.
Orange and yellow are also good choices. Both colors symbolize creativity, youthfulness, and inventiveness.
Stand Out from the Competition
One of the hardest things to do as a business today is to be unique. With so many companies out there, standing out can seem impossible.
Check out what your competition is doing with their logo. Then, ask yourself how you can go further with it. What are they not doing right?
It's important to avoid using clichés in your imagery. For example, don't use a lightbulb to signify ideas. This has been done countless times before.
Stay in the know with regard to current design trends. Just remember, don't rip anybody off.
The goal is to be relevant and also convey your business principles and goals.
Create the Perfect Marketing Logo for Your Business
As a digital business, the pressure is on to stay relevant. You can achieve this through your marketing logo, but you need to make sure and do your homework.
Rushing your logo design could leave you stuck with something you're unhappy with. Use the tips discussed above and design something that appeals to your target audience.
Our online logo maker can help you create a professional design you can be proud of. Register today and get started.
---
No Comments