Back to homepage
Rebrand Your Pressure Washing Business with Just a Logo
Posted on August 07, 2017 by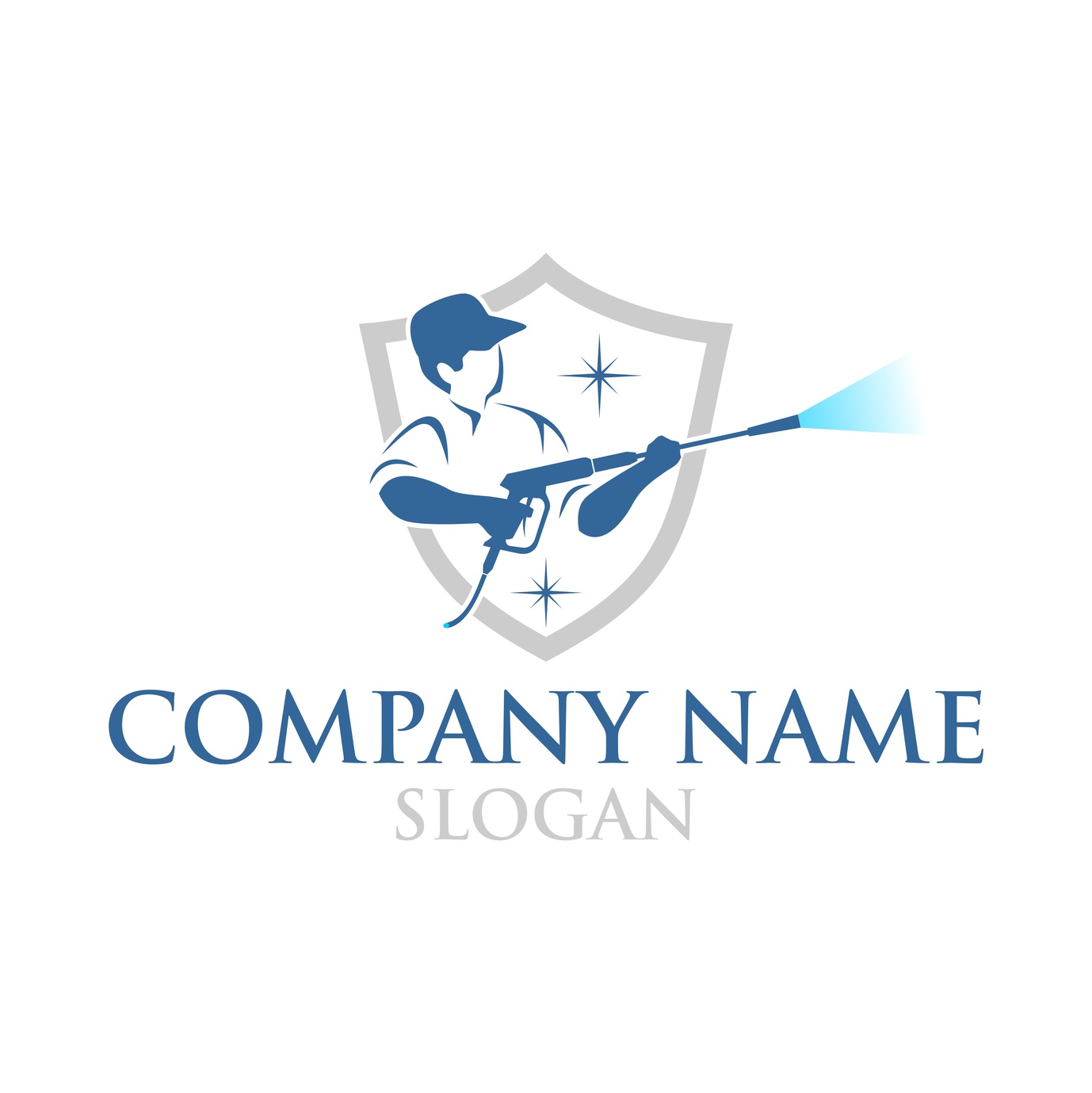 Coming up with a new logo for your business is no walk in the park.
Any decent logo should accurately convey your brand's vision and message. For many companies, the logo is the first thing customers associate with the brand.
Can you imagine Nike without the swoosh? Or Apple without the apple?
Most consumers will instantly recognize these brands from the logo alone.
Just like these iconic companies, your logo is the foundation of your image and marketing efforts. Redesigning a great logo can go a long way toward generating better brand awareness and visibility.
Read on for some simple tips to rebrand your pressure washing business with just a logo.
Keep It Simple
One of famous designer Dieter Rams' guiding principles for design is that it should be unobtrusive. In other words, your logo design should be simple and functional.
We've all seen logos with too much going on — whether it be text or colors.
Make sure the logo for your pressure washing business clearly conveys your brand's identity in the simplest terms possible.
Where Will Your Logo Be Used?
As commerce continues to shift into new venues, remember to think about where your logo will be used as you redesign.
If your company is primarily an app or website, you'll want to consider those factors as you create your logo.
Pick Your Colors
Colors can be tricky. You need to pick colors that fit well with your brand but are not too intrusive.
The best principle to follow with colors: keep them very simple. A good logo should look good in color and in black and white.
Embrace Negative Space
If you're not familiar with this technique, the designer cuts an image out of the negative space with the logo.
The arrow in the FedEx logo is a great example of using negative space to enhance a design. It's subtle and helps convey the brand's message of moving forward.
Keep Your Message Clear and Readable
While that fun, creative font you found may have a use somewhere, your pressure washing business's logo may not be the place for it.
Think of some of your favorite brands. Are their brand names easy to read or difficult?
More than likely, they're written in a simple font that's easy to read and recall.
Make It Timeless
Most logos need to be updated from time to time. But the best logos require minimal or no change at all over the years.
When designing your logo, don't go for the latest trend in design. Try to err on the side of longevity, rather than trendy.
Make It Yours
Don't forget — it's your logo. It needs to convey your brand's message and unique space in the market.
Don't be afraid to add some unique touches that separate you from the crowd.
What's next for your pressure washing business logo?
Now that you understand some of the principles behind designing a logo for your pressure washing business, it's your turn to get started. Whether you're totally scrapping your old design or just want to make some tweaks, a strong logo is important.
Check out our free online logo maker today. Our tutorial makes it a snap to get going, even if you've never designed anything before.
---
No Comments