Back to homepage
How to Refresh Your Brand and Logo
Posted on December 14, 2017 by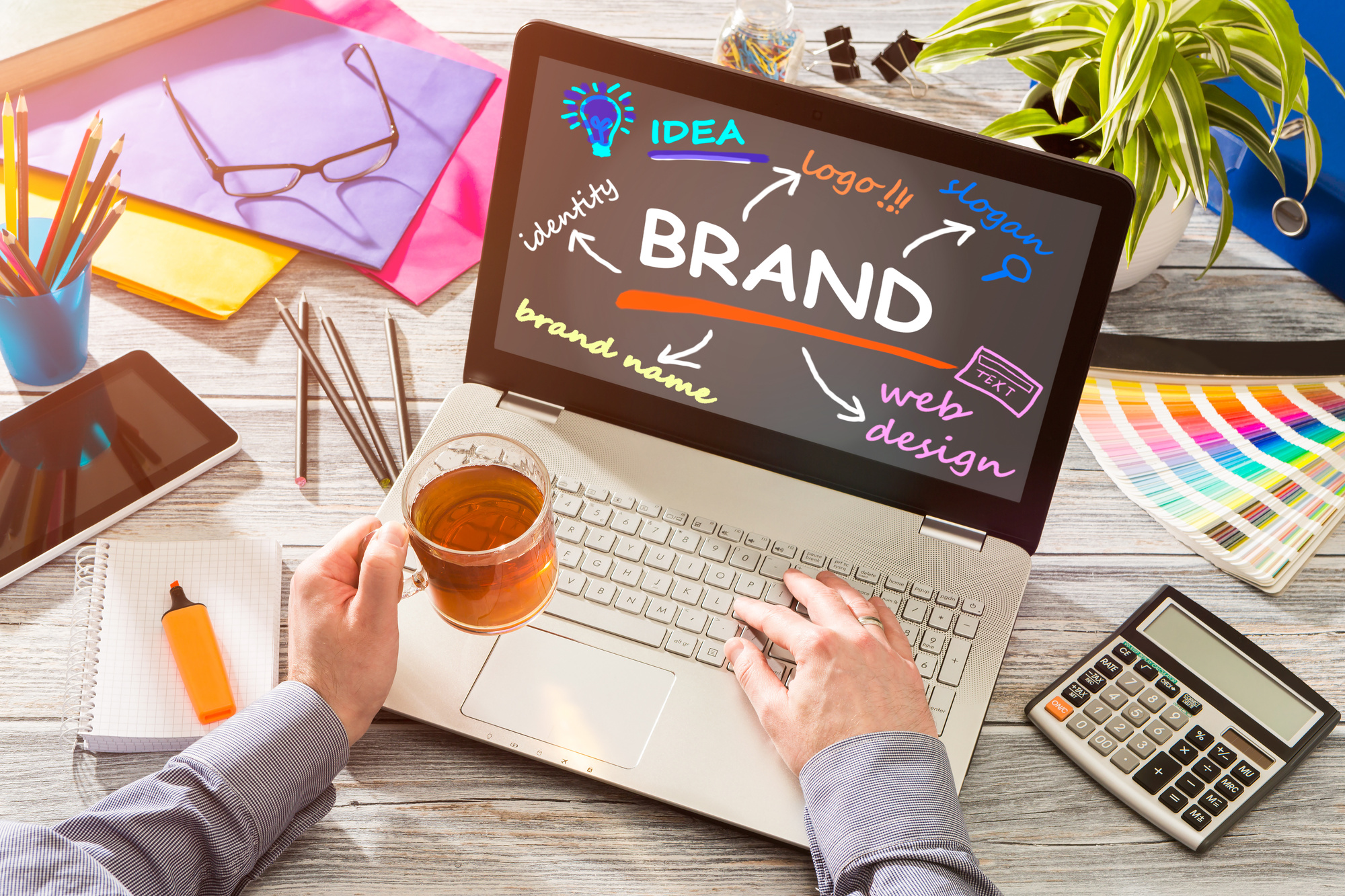 Branding matters. If your company doesn't have a smart or memorable brand, you can end up underperforming and even falling apart. But building that brand can be tougher than it seems.
Even if you've already established a brand, companies change over time. Your company's image 40 or even 4 years ago is not the same as your company's brand today. Being able to adapt and transform is vital to your survival.
Luckily, there are some easy ways to use visual techniques to refresh your brand. Whether you need a new logo or think your consistency is falling apart, these tips can be incredibly helpful for your growth.
Before You Refresh Your Brand, Listen To Your Customers
You need to be careful when you refresh your brand. By definition, refreshing doesn't mean a complete overhaul. It means seeing what works and building consistency based around that.
Updating for the modern world is a good thing. But some companies throw the baby out with the bathwater to build a total overhaul.
It can be hard to tell whether or not this is what you're doing. But you can check, and one of the most effective ways to pull that off is by asking around.
See what your customers like about your brand. And see what problems and challenges they find. Use this information to your advantage while refreshing.
Also look at who your customers are. If your brand attracts a large LGBT customer base, make sure that you work with them to create something totally unique.
Refresh, but do it cautiously and conservatively.
Look At Where Things Branch Off
Oftentimes, brands need to change because their message has grown inconsistent and muddled. If this problem is causing you to refresh your brand, there is hope.
You may find yourself with one aesthetic on a mobile app, and another on your website. And in your email marketing, you may find yourself face-to-face with a third image.
The best way to repair it is by taking account of these branching-off points. After examining them critically, you can work with them to build as much unity as you can.
If you find yourself with multiple points of departure, work from what they have in common. After this happens, you can make sure that each element of your company's image has a unique value, but still maintains a connection to your original work.
This is good news because it means that you don't need to rebuild your brand from scratch. Remember to emphasize simplicity during this undertaking.
Visually And In Terms Of Branding, What Works
When you're designing a logo, it can be important to make sure that you stick with what works. This is true for both logo design and branding.
For basic logo design, one of the best thing that you can do is emphasize contrasting and effective colors. It can be easy to do this when you look at tools like the Sessions College color calculator.
You should also make sure that things stick your brand. Using bright orange in the branding for a funeral home probably would not be effective.
In terms of branding, this provides you with the perfect opportunity to connect your brand with your logo. This is particularly helpful if you have a visually inspiring name.
For instance, the financial services company Bonsai Finance is able to link a logo to both its name and purpose.
While they've managed to build a logo that resembles a tree, it also does this through an abstract and clean linear design. This trick tends to be more effective for financial companies.
If you have the opportunity to do something similar to your brand, it can be incredibly effective. But the most important thing is to look at how you can use what works to refresh your brand.
How Has Logo Design Changed?
One of the biggest reasons to refresh your brand logo is the fact that things have changed. A good logo today is not the same as a good logo twenty years ago, and that definitely isn't the same as a good logo fifty years ago.
A good company can recognize these changes and make their own matching transformations. This doesn't mean that you should completely throw out your current design.
But it does mean that you should look at the changes made to logo design in the past several years, and reform your logo to build a consistent yet evolving visual brand.
For a good example of this, look at the evolution of the Pepsi logo. Once you get to the 1970s, every version of it seems recognizable. Yet there have undoubtedly been some incredible changes made to preserve the brand.
Today's logo fits post-recession minimalism. Comparatively, the 1990s and early 2000s embraced a more flashy form of branding.
Your logo can refresh your brand on a similar track. Because while it must remain consistent, it doesn't have to be static.
Has Your Company's Purpose Changed?
Finally, you should consider whether or not your company's purpose or vision has changed. While this is unlikely, it is an important consideration.
For instance, if your client base has grown more affluent, you can refresh your brand to reflect that. If your company has grown more prestigious, you can communicate that through a logo.
Your brand can change entirely. If the purpose of your company has changed, you'll probably need a more extreme brand overhaul to reflect who you are today.
Build A Logo Today
It's a long process to refresh your brand. But the first step is making your new logo.
We offer a highly effective logo maker to help companies pull off a successful rebranding and refreshing. Don't wait to take control, build your logo today.
---
No Comments