Back to homepage
Swag Your Employees Want: 25 Brilliant Office Swag Ideas
Posted on August 03, 2020 by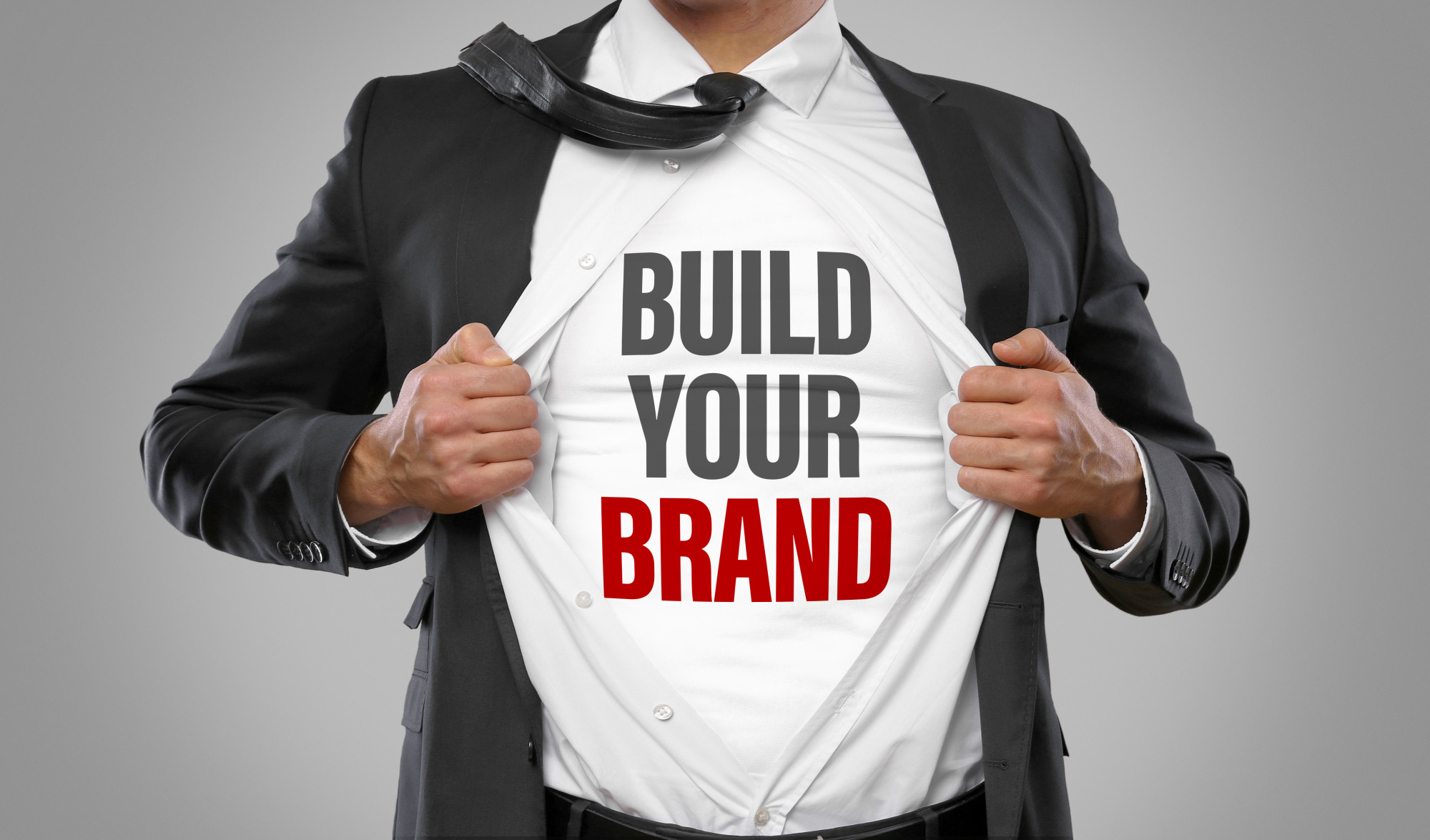 Employee swag isn't only a reward or something that costs your company extra. It's a form of internal marketing, wherein you target the people who matter the most to your company.
Choosing the right one can boost the employees' morale and in turn, their productivity. It should also promote unity; it's a great reminder of being a part of an organization.
But, how do you know what your employees want?
Simple – you need to give them an office swag that's both useful and practical. Avoid items that tend to become clutter. Keep on reading for some brilliant ideas.
1. Water Bottles
Water bottles are great as staples on the employees' desks or for on-the-go hydration. One can never have too many of them as they're useful everywhere.
Everyone can use it when jogging, in the gym, while hiking, during camping, and even on a simple trip to the grocery. It allows you to advertise your company everywhere.
2. Fitness Gear
Another item that can accompany your employees and clients to the gym or for a jog is a fitness gear.
A phone holder, for instance, that they can strap to their arms allows them to have their phone at easy reach. A yoga mat is useful, too, for when your employees would rather get active at home.
3. Ink Pens
Pens are the most owned promotional item in the United States. 89% of people own writing instruments they got from a company. This means people are more likely to store them than discard them as they do with other marketing items.
4. Reusable Straws
Yes, gifting has a marketing purpose, but it doesn't have to be the only purpose. You can use this chance to promote a greener environment.
Gift your employees some sustainable items that are at the same time, useful. One such item is a reusable straw. They're so cheap that you can give away sets containing straws of different sizes plus a brush for cleaning.
With these, your employees won't have to use paper straws, which are less efficient than plastic ones. They're pretty easy to clean, too, so no one will even complain.
Not only will this help your company look good, but it will also have an actual impact on the environment. At the same time, you encourage your employees and other people to care more for the environment.
5. Reusable Bags
While we're on the subject of eco-friendly items, reusable bags make for a great office swag, as well. Many cities and countries are starting to ban plastic bags, leaving consumers with less durable or more expensive options. It's the right decision, though, as a single plastic bag can take 400 to 1,000 years to break down.
Reusable bags help solve this problem for the environment and the consumers, as well. To further drive the point home, choose bags made from sustainable materials.
Your business benefits, too, with your branding printed at both sides of the bag. You'll get more exposure as your employees use this swag in their day-to-day activities.
6. Power Banks
With people on the go, they need something that can help them stay connected to their digital lives. The average battery life of a modern mobile phone won't let them do that, though. It's not enough for people who are always out and about.
That's why your employees will appreciate a portable charger. It's not something they will hide away in a drawer to rot. Everyone will find a use for it as many other devices are rechargeable through USB.
For instance, they can use it for their other mobile accessories, like Bluetooth earphones and speakers.
7. Solar Chargers
Why not help your employees become more eco-conscious and stay connected at the same time? Solar chargers ensure one wouldn't ever run out of battery even without a power source for days on end. It uses the power of the sun to recharge your phone, so all you need is a sunny day.
They're a little out of the box, so they're great at positioning your company as an innovative leader. They help people save a little on electricity, too.
8. Car Charger
In line with the idea of being both productive and mobile, car chargers also come into mind. A car charger can work with iPhones, Android phones, tablets, iPods, and all other devices you can charge via USB.
They're useful even with a portable charger. It will allow the users to save the battery in the power bank while they're traveling in their car.
Most models have two USB ports, so you and your passenger can use it at the same time. You can also use it to charge two of your devices.
9. Wireless Charger
Yes, we're still on chargers because everyone needs one. Wireless chargers are steps above the usual chargers, so they're a sure treat to anyone who receives them. They're not the best swag idea, though, as not everybody has a compatible phone.
Some power banks double as wireless chargers, too. If you want to give something everyone can use, choose that instead.
This will ensure all your employees and clients will get to use it. Even if they don't have a phone that has the wireless charging feature, no one gets left behind.
10. Custom T-Shirts
Let's go back to the basics a bit; custom T-shirts aren't ever going out of style because everybody wears one – at home, outside, as an undergarment, as sleepwear, and more.
T-shirts are great for businesses, too, as you get free ad space that everyone can see. You have a lot of options for logo placement. Use a swag management platform to make it easier for you to place your branding.
11. Hoodies and Sweatshirts
If t-shirts aren't on brand or you prefer other clothing items, consider hoodies and sweatshirts. They help your people stay comfy in the cold office. They're easy to take off, too, so they're convenient when it's hot out.
By staying warm, they can associate that feeling with the company.
12. A Hat
Another classic, a hat keeps the sun away from the user's eyes and keeps your business in their thoughts. They keep your business in mind whenever they use the product.
Also, by placing your logo in a strategic location, you can use the hat to increase your brand awareness.
13. Custom Socks
Funky, colorful socks are on-trend nowadays. They're appropriate even in professional settings unless your workplace has a strict black-socks-only policy.
They're great for branding because they are nice conversation starters. They're always noticeable, which will get the receiver talking about your brand to others.
14. Sneakers
If you have a bit more budget, give your employees some customized show swag. They're thoughtful and greatly appreciated.
If there's only one swag item your employees and clients won't throw away, it's a pair of shoes. They'll likely wear it multiple times a week.
15. Business Card Holder
It might be hard to believe but people still have business cards. That's because they remain effective even with the advancement in technology. This means business card holders are still an effective marketing tool.
They're a great way to make your employees feel valued, too. High-quality holders engraved with the logo of your business promotes unity. They make the user feel like a valued representative of the company.
16. Custom Notebooks
It's not something unique, as well, but a well-made one can still become a valuable item for anyone. A custom notebook feels special, and if you have the budget, go for the leather one. This ensures it doesn't get stuck in a drawer somewhere.
You can also have the name of the employee and your company engraved in the cover to make it more special.
17. A Pair of Headphones
In keeping with the work-from-home theme, give your employees and clients a pair of quality headphones they can use for virtual meetings.
This is an item that people would likely buy on their own, so buying it for them will earn you brownie points. Whether you have your logo on it or not, they're a great item to use.
If you want to keep up with the times, give Bluetooth earphones instead. Phones like the latest iPhones and Samsung devices have dropped the headphone jack. Wired headphones are useless to the owners of these devices.
Bluetooth earphones are more versatile. Your employees and clients can also use them on their computers.
18. Face Masks
Face masks are common items in other parts of the world, and now they've become necessities. As such, they've become a great company swag idea this 2020.
People look at others' faces most of the time, and it's only now that we get to use this area for marketing. Face masks put your branding right in front of everyone's faces.
19. Hand Sanitizer
Face masks aren't the only necessity when going out these days; hand sanitizers are, too. Getting sick isn't always a death sentence, but they're still an undesirable experience you can avoid. You can help your
What's more, hand sanitizers have always been a popular swag; germs and viruses aren't new, after all. They're great as small giveaways for small events, meetings, and such.
People are always using them, so they're a great vehicle for your logo, too. Its effectiveness as a brand awareness tool contributes to its popularity among businesses.
20. Beach Towel
Seasonal office swag items are a good idea, as well. When summertime comes, a beach towel will see some heavy use. That is if you live in states with easy access to the beach.
Beach towels are different than the usual, which is what makes them effective. On a nice day out at the beach, your employees and clients can display your promotional beach towel on the sand for everyone to see.
21. Beanies
Speaking of seasonal gifts, beanies are a reasonable and fashionable choice, too.
If you want something that people are likely to wear, choose something neutral. Don't worry, you can still put your branding through embroidery.
However, fun beanies capture the attention of other people better.
22. Tech Gloves
Winter reintroduces the problem we've had ever since touchscreen phones became mainstream. We can't use them while we're wearing gloves.
Help your employees stay on their phones by giving them tech gloves as a swag gift. It's a step up from the usual touchscreen gloves, which are only conductive on the fingertips. Every inch of the surface of tech gloves are conductive, so you can use your hands like normal.
It's something everyone will appreciate because of how unique and useful it is. Put your branding and let everyone else get jealous of the wearer.
23. Umbrellas
For the rainy season, people only need one thing: an umbrella to keep them dry. People will be seeing a lot of umbrellas at this time, so make sure your company is at the forefront by having your logo printed.
Plus, you get to keep your employees dry and their moods high.
24. Self-Care Kits
Our everyday lives are stressful enough, so let your care show through a self-care swag kit. You can put an assortment of essentials, like tissues, a Chapstick, fidget spinner, and lotion. Don't forget the pouch so they can bring the kit everywhere.
It helps boost the morale of your employees, allowing them to stay productive.
25. Themed Gift Sets
Aside from self-care kits, you can also get creative with themed kits. On holidays, for example, you can send kits containing an apron, cookie cutters, tips, and such.
Work-from-home kits are also a great idea, which can contain a mug, ground coffee, earphones, and so on. The limit is your creativity. The advantage is that everyone will have fun discovering the kit's contents.
Keep Your Office Swag in Line with Your Culture
Whatever type of office swag you choose, don't forget to keep it in line with your company culture. This boosts the item's effectiveness in marketing terms.
But why stop here when there are a lot of other marketing techniques to discover? If you want to learn more advertising and marketing strategies, we've got you covered. Feel free to check out our posts for more guides today.
---
No Comments