Back to homepage
Tips and Tricks for Effective Logo Flag Designs
Posted on June 18, 2018 by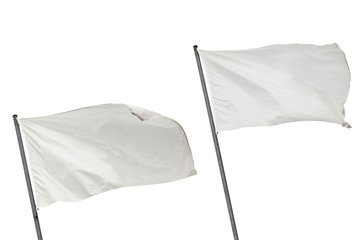 Does your company plan on using a flag? Flags are great promotional tools. There's a reason why nations use flags. Flags are memorable and offer a great physical promotional tool.
Your company logo printed on a flag will attract new customers and will increase your brand awareness. But your efforts will pay off more when using effective flag design.
Do you need to learn a thing or two about flag designs? Creating an eye-catching flag is easy when you know the right tricks. Here are tips and tricks for effective flag design using your company logo.
Be Diverse
Anyone can relate to flags. Flags are created for social causes, for entertainment and for other industries.
Since you're using a flag as a promotional tool, try and appeal to everyone. If you plan on using more than just your logo, go for an image or slogan that's universal.
Niche flags will only attract a specific group. Unless your company specifically wants to attract a niche group, this can ruin your marketing.
For example, a USA flag with patriotic colors and an American-based message will only attract American customers.
If you work in the domestic American market, this shouldn't be an issue. But international businesses may experience problems.
Always Keep It Simple
Images are worth a thousand words, and flags are no exception. So keep your flag design simple.
Most businesses only use their logo or slogan. Color schemes should be simple, such as solid colors or any color that compliments your business logo design. Make sure your logo font is easy to read.
You have a small space to work with. Lots of design and impact can clutter the flag.
Your Flag Shape Can Be Unique
Do you still want a catching flag design? Stand out with a unique flag shape.
There's no reason to only use a square or a rectangle. Triangles, octagons, and arrows all make great flag shapes. You can also collaborate with a flag designer and create unique shapes.
Remember Distance and Movement
Flags are usually seen from a distance. What looks great up close may not look great from far away. Keep your flag simple with a large logo and solid background.
In addition, find the perfect spot for your flag. If your building is too large, display the flags on a windowsill or even on the ground.
Your flag will likely be displayed high and outside. The wind will cause it to move. Make sure your design looks catching while the flag is moving.
To best test your flag, place your flag in different areas to ensure your flag is convincing.
Now You Know Effective Flag Designs
It's hard to stay relevant with physical promotional items, but flags never falter.
Unless you're an expert at flag designs, choosing the best flag for your company can be difficult. As long as your logo is printed and you choose an effective background, you can ensure better brand visibility.
For more design tips, use different flag shapes, stay vague, and keep distance and movement in mind.
Do you need to create a company logo? Use our logo maker.
---
No Comments