Back to homepage
Top Tips and Tricks for Designing Brilliant Large Banners
Posted on August 29, 2019 by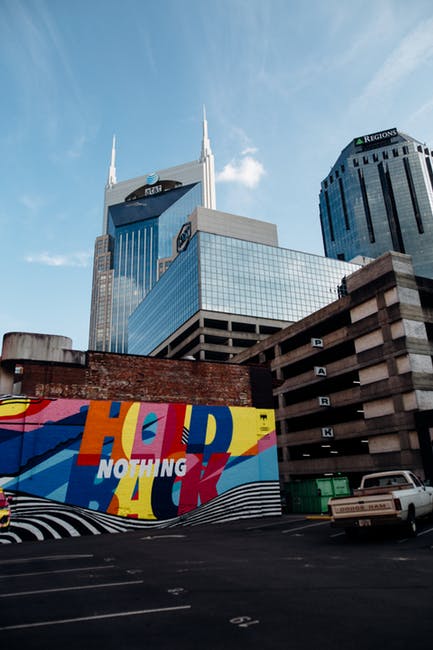 Do you want to create a big banner for your business to hang during an upcoming event? It's a great way to make sure that your company stands out in the crowd.
There are probably going to be lots of other large banners hanging during the event, though, and the last thing you want is for your banner to get lost in the shuffle. Therefore, it's important for you to design a banner that's brilliant in every way.
You should carefully consider every individual aspect of your banner during the design process. Take a look at seven tips and tricks that will make your banner a huge hit.
1. Decide How Big You Want Your Banner to Be
Exactly how big do you want your company's large banners to be? That's one of the first questions that you should ask yourself when you're designing one.
You can design a banner that is anywhere from 1 foot wide to 100 feet wide depending on where you're going to hang it. You should pick out the appropriate size based on where you're planning to put it during your event.
You don't want your big banner to fall short in comparison to other banners at an event. At the same time, you don't want it to be so large that people think it looks obnoxious.
Try to find the right size for your banner before you do anything else. It'll let you know how much space you have to play around with when designing the banner itself.
2. Choose the Right Type of Banner
Do you want a banner that you can hang up on a wall? Do you want one that will hang on a stand? Or do you want one that you can fasten to a table?
There are a bunch of different types of banners that you can buy when you're in the market for large banners. Each one will be designed to hang in a different way.
You should, again, think about the event that you'll be attending and consider how you want to hang your banner up. You don't want to buy a banner to hang on, say, a wall only to find that there isn't any available wall space at your event.
3. Pick Out the Right Banner Materials
Most of the companies that invest in large banners choose to buy vinyl banners. They do this because vinyl banners are very durable and can be reused over and over again without showing any signs of wear and tear.
There are, however, other banner materials that you can choose from if you want. For example, some companies go with mesh banners, while others choose fabric banners.
The materials that make up your banners will determine how long your banners last to some degree. They'll also alter the look of your banners and make a statement to those who see them.
4. Consider Which Colors to Use on Your Banner
When you're going through the process of designing large banners, you can put any colors that you want on them. But you should think long and hard about which colors you choose since the colors will evoke certain emotions in those who see them.
Red, for instance, is a color that will express a sense of urgency to those who see your sign. You'll get people's blood pumping if you make your sign bright red.
Green, on the other hand, is known to calm people down and put their minds at ease. It's a great choice for those who want to make people feel more relaxed at an event.
It'll be up to you to figure out how you want people to feel when they see your banner and choose the corresponding colors. You should try not to use too many colors since that could make your banner more confusing than you want it to be.
5. Utilize a Font That's Easy to Read on Your Banner
Most companies put at least a few words on their large banners. They'll put things like their business names, their slogans, and their websites on them.
If you're planning on doing this, find a font that will be easy for people to read at an event. In a perfect world, it should be easy to read both up close and from a distance.
It doesn't matter how big you make words. If the font that's used to write them out isn't decipherable, it's not going to matter.
6. Make Sure Your Company Logo Is Prominently Positioned on Your Banner
Your company logo is one of the most important marketing tools you have. You should stick your logo on everything that you create, including banners.
You should avoid sticking it in some corner of your banner where people won't look, too. You want your logo to be front and center where everyone will see it as soon as they look at your banner.
By doing this, you'll build up your brand recognition. People won't have any trouble identifying which company is associated with your banner.
7. Trust the Best Company to Bring Your Banner to Life
Designing the perfect banner for an event is only half the battle. You also need to hire the right company to take your designs and bring them to life.
View here to learn more about a company that can help you make the most of the large banners that you're creating.
Let Large Banners Set the Right Tone for Your Company at Events
When your company is in attendance at an event, you want to make sure that you and your employees mix and mingle with people to make your presence felt. But you also want to make your presence felt without having to say a single word.
Large banners can help make this possible. You can communicate with everyone at an event without actually talking to them through banners. They'll help set the tone for your company and show others what you're all about.
Check out our blog for some useful tips on incorporating a great logo into your banners and other marketing tools.
---
No Comments