Back to homepage
Why Hire a Salesforce Consultant?
Posted on July 28, 2022 by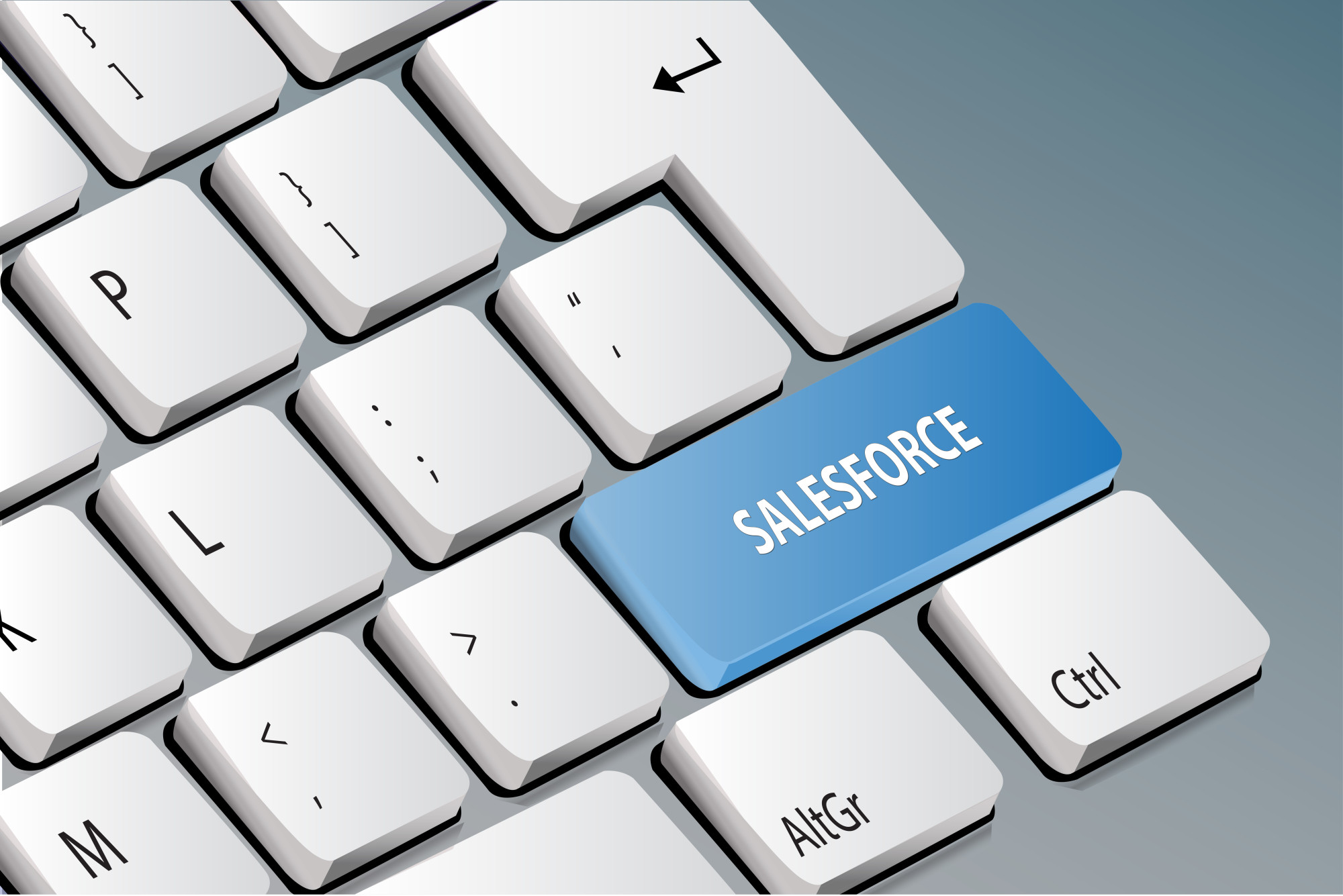 Were you aware that Salesforce is considered to be one of the top business software programs in the world today? It's true – Salesforce is used by over 150,000 businesses in about 180 countries, including the United States.
Many businesses benefit from using Salesforce because it serves so many purposes. Not only does it help businesses manage their customer relationships, but it's also able to track their leads, their workforce, their sales, and much more!
If you're looking to implement Salesforce into your business and you're interested in learning more about Salesforce agency or Salesforce consultants, keep reading. We'll break down everything you need to know about hiring a Salesforce consultant in this guide.
What Is Salesforce?
Salesforce is a cloud-based customer relationship management (CRM) platform. It is a software service (SaaS) platform that allows businesses to manage their customer data. As well as track customer interactions, and automate sales and marketing processes.
What Is a Salesforce Consultant?
A Salesforce consultant is someone who helps organizations put in place and customize Salesforce. They work with customers to understand their business processes. Also, find out how Salesforce can be used to automate and improve them.
Salesforce consultants are expert users of the Salesforce platform. They have a deep understanding of how it can be configured to meet the specific needs of a business. They are also experienced in data migration, integration, and security.
Organizations that hire a Salesforce consultant can expect to see an increase in efficiency and productivity. You will also expect a reduction in costs.
Benefits of Working With a Salesforce Consultant
Salesforce provides a comprehensive CRM platform for managing customer data. It is also used to track customer interactions. Salesforce also automates sales and marketing processes.
While many businesses are able to implement Salesforce on their own, working with a salesforce consultant can provide significant benefits. Keep reading to find out.
Provide Expert Advice
They can provide your business with the advice and guidance it needs to make the most of Salesforce. They can help you choose the right Salesforce products for your business like the salesforce commerce cloud.
Provide Training for Users
There are many different types of businesses that use Salesforce. Each has different needs when it comes to training its users on how to use the platform.
Salesforce consultants can help you determine what type of training your users need. They can also provide that training. They can tailor the training to your specific business needs.
They can even provide ongoing support. This is to ensure that your users are always up-to-date on the latest Salesforce features.
Implement the Best CRM Strategies
Salesforce consultants help you get the most out of your Salesforce investment. They tell you how to use Salesforce to its fullest potential.
They also keep up with the latest Salesforce releases and features. This way you can be sure you're getting the most out of your CRM.
Save Time and Money
Salesforce is a powerful tool that can help businesses streamline their processes and improve their sales efficiency. But, it can be tricky to learn and set up on your own. This is where a Salesforce expert comes in. 
They can help you save time and money by providing you with the knowledge and expertise you need. This will get the most out of your Salesforce investment. 
Boost Sales 
If you're looking for ways to boost your sales, one option is to hire Salesforce consulting services. While there are many advantages to doing this, some of the top reasons include gaining access to experienced professionals. It is having someone to manage your Salesforce system and improve your sales process.
By working with a consultant, you can ensure that your Salesforce implementation is successful. Also, your sales team is able to maximize its potential. 
Maximize the Return on Your Investment
A good Salesforce consultant will work with you to help you determine what your optimal Salesforce implementation looks like. They will also help you plan for and execute a successful implementation. Additionally, a Salesforce consultant can help you get the most out of your Salesforce investment by helping you maximize your ROI.
Troubleshoot Salesforce Issues
Salesforce consultants are experts in troubleshooting Salesforce issues. They are familiar with the product and how it works. They can quickly identify the root cause of the problem and provide a solution.
Salesforce consultants can also help you optimize your Salesforce setup. They can suggest ways to improve your process and make your use of Salesforce more efficient.
If you are having trouble with Salesforce, hire a Salesforce consultant. They will be able to quickly identify the problem and provide a solution.
How to Find the Right Salesforce Consultant for Your Business
You're looking to put in place a Salesforce in your business, or you're already using it but not seeing the results you want. It may be time to hire a Salesforce consultant. A consultant can help you maximize the tool's potential and get the most out of your investment.
But with so many consultants to choose from, how can you be sure you're hiring the right one for your business?
Make sure they have extensive experience with Salesforce. You want a consultant who knows the platform inside and out and can offer valuable insights and recommendations.
Ask for references from past clients. A good consultant should be able to provide you with positive references from companies they've worked with in the past.
Make sure they understand your business. A consultant who takes the time to learn about your company, your products, and your sales process will be better equipped to help you.
Hire a Salesforce Consultant Today
If you're considering implementing Salesforce, or if you're already using Salesforce then you should hire a Salesforce consultant. A consultant can provide expertise and assistance throughout the process. From setup to ongoing management, it can help you maximize the value of your investment in Salesforce.
So go ahead and hire a salesforce consultant today!
Keep coming back for more articles that help you run a successful business.
---
No Comments