Back to homepage
You Won't Object to These 5 Debt Attorney Logos
Posted on August 14, 2017 by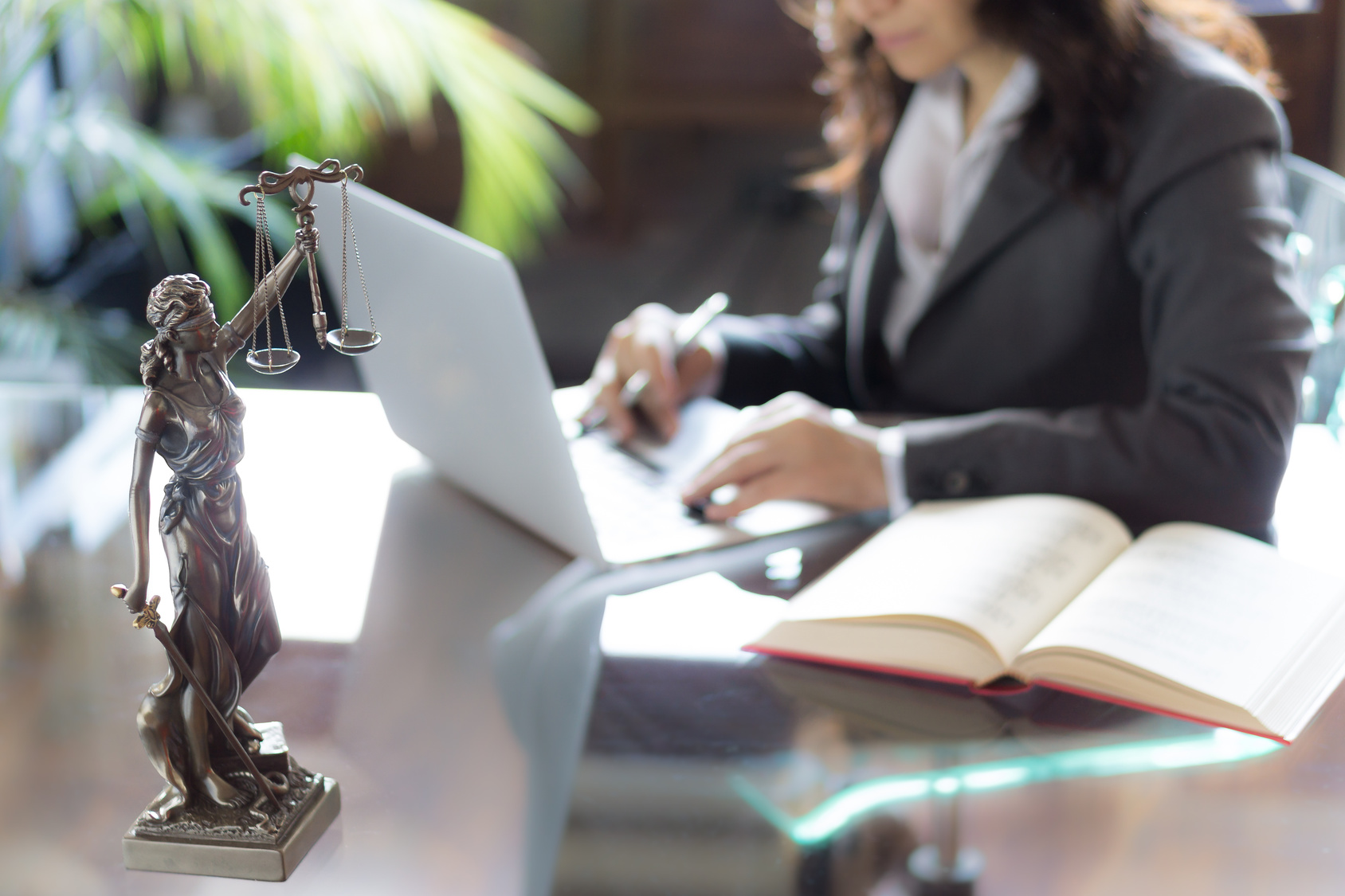 Want to design a debt attorney logo that makes your firm stand out from the others?
Whether you're helping clients to pay off a mountain of credit card debt, deal with multiple debts, or file for bankruptcy, you need to put forward an image they can trust.
And that image starts with your logo.
That's why we're sharing five impressive law firm logos to help you get inspired.
1. Simple Text Logo
Not sure which elements to include in an attorney logo?
The Lebedin Kofman LLP logo looks pretty simple at first glance. It shows the initials of the two main partners, with their full names on the right-hand side.
It's simple but effective, and the white text stands out clearly on the blue background.
The bottom of the logo is where things get interesting. Text reads, 'New York Debt Relief Attorney'. This makes the location and purpose of the company crystal clear, which is what clients need.
There's no point in specializing in debt law if your logo doesn't reflect your expertise. Extra text is the easiest way to include this essential info.
2. Logo Based on Values
The Cohen and Cohen P.C. logo doesn't scream 'debt attorney' as clearly as the one above, but still uses a relevant design.
The letter 'C' is repeated twice in a traditional font, giving a sense of professionalism.
The scales pictured within each 'C' are a nice visual representation of the kind of help they offer – literally helping clients to 'balance' their debt.
At the bottom of the logo are three words: 'Quality. Service. Integrity.' They're subtle enough not to look overbearing, yet still convey the values of the firm clearly.
Consider integrating your key values into your logo design.
3. Image Logo Based on Firm Name
The logo for Trident Debt Solutions is bold, modern, and clear.
The words 'Trident Debt Solutions' make up the bulk of the logo, using a simple font and capital letters for increased clarity.
To the left of the text is a stylized image of a trident, made of three squares arranged into a triangle. The combination of multiple shapes could represent teamwork and cooperation, while the complete image brings to mind resolution.
If your firm's name translates well into an image, try a few different designs and see what kind of values they communicate.
Avoid anything that's too busy. Clarity and simplicity are key.
4. Logo Based on Geographic Location
The Ariano & Associates logo combines a modern image with a traditional font to get the best of both worlds.
A large letter 'A' is created using a single stroke, creating an impression of flow and connectedness.
The 'A' also resembles a mountain, reflecting the geographical location of the practice. This is a really smart move that will appeal to local clients.
5. Iconic Symbol Logo
The Lincoln Law logo makes clever use of an iconic image to create a sense of trust and integrity.
Sticking to a silhouette of Lincoln means that their logo doesn't look too busy, but the message is still clear.
Using a traditional font for the company name enhances the overall appearance. It also speaks to the trustworthiness and integrity of the firm.
How to Design the Perfect Debt Attorney Logo
The best debt attorney logo will include some or all of the following:
Clear communication of you values.
An indication that you specialize in debt law, or a specific area, like non tax federal debt.
Traditional elements to convey integrity.
Modern elements to appear up-to-date.
Memorable imagery.
Once you have a firm idea of what it is you're trying to create, don't be afraid to experiment!
Be sure to create a few different logos before you settle on your final design.
---
No Comments