Back to homepage
10 Dazzling Dental Logos That Will Inspire You
Posted on December 28, 2017 by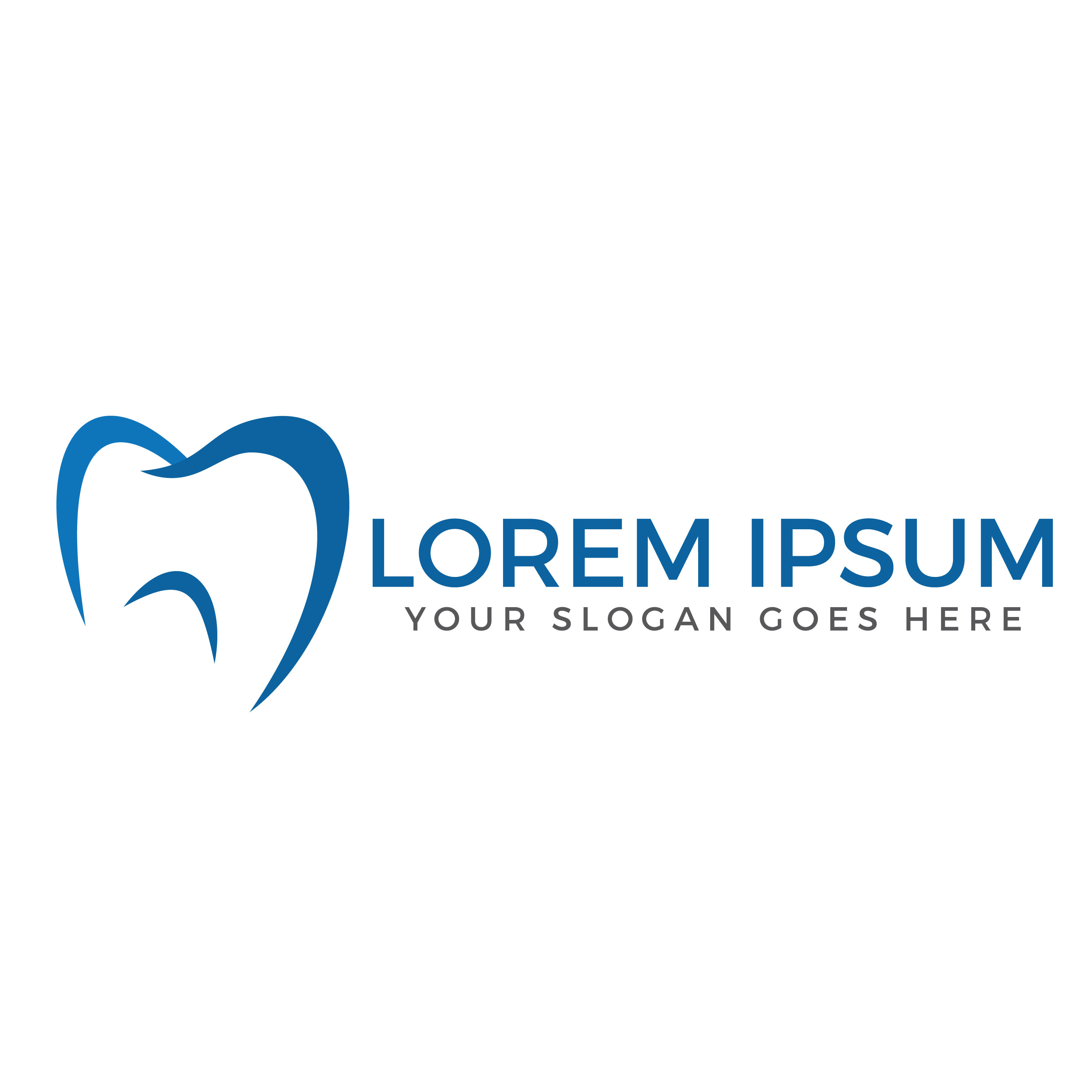 No one likes to be forgettable. Being replaceable never feels good. Feeling generic and run-of-the-mill is unpleasant at the best of times, but it's the kiss of death for a dental practice. Dental logos help ensure that never happens by illustrating what makes your practice unique and special.
Dental logos are one of the most important components of a dental brand identity. A good logo spells out who you are and why customers should pick you, conveying your individuality with clear, clever visuals.
Dental logos are more than simply your practice's masthead, however. They're also how your customers remember you in the sea of competition. It's no coincidence that most of the world's biggest brands also have some of the most memorable logos. Think of Apple, McDonald's, Nike, or Coca-Cola.
To deliver some visual inspiration to help you create your own sparkling dental logos, here are 10 inspiring dental designs.
10 Inspiring Dental Logos
Dental logos can be so much more than just incisors or toothbrushes. They can also come in a wide variety of colors, expanding on the classic (and also cliche) blue, white, and red of classic dental graphic design.
Davidson Dental
Stwebre1a's classy design for Davidson Dental does not redesign the logotype, nor does it intend to.
Instead, the Davidson Dental design effortlessly broadcasts a sense of elegance and charm. The designer simply begins with the letter 'D', placing the cursive script in a circle and topping it with a crown. It exudes a sense of authority and trust, without having to say a word.
Vermont South Dental
Minimalist design trends have been in vogue for some years now. Minimalist designs deliver the brand identity as quickly and efficiently as possible, which is integral to today's quickly-scrolling marketplace.
Minimalist designs are also easy to reproduce and look great on a wide variety of promotional products. As business owners looking to thrive in the 21st Century, we should be investigating every marketing opportunity at our disposal.
Flash Orthodontics
Oh! Studio's design for Flash Orthodontics shows us that there's more to dental design than stark black-and-white graphics and Helvetica font.
Graphic design needs to capture the unique essence of a company, which helps them to stand out, and Flash Orthodontic's logo achieves this beautifully.
Orthodontics is a newer industry than traditional dentistry. Orthodontic practices are able to employ more futuristic designs to convey their cutting-edge approach. A striking mandarin orange 'S' and some futurist font make Oh! Studio's design looks appropriate for a high-tech company, while still being approachable enough to make you feel safe.
Forest Park Dental
Forest Park Dental's logo is another example of memorable, colorful graphic design to convey a brand identity. Instead of the clinical white of so many dental logos, Forest Park Dental incorporate navy blue and emerald green into their logo to give a naturalist effect.
The mountain in the background is also a molar. Patients will still know this is a dental practice, even with no text involved.
Dental Perfection
Less is sometimes more when it comes to creating memorable dental logos. Dental Perfection's logo incorporates a classic cursive script font into the outline of a tooth. It's graphic and text, all in one, making it perfect for viral branding or online promotion.
Preston Park Dental
Graphic design communicates on more than one level at a time. Dental logos convey text, graphics, and color, simultaneously, in a way that is impossible for written text.
This logo from Flight Deck Creative plays up the visual ambiguity, with a curved forest green smile icon that also resembles a falling leaf. The green design radiates a natural calm, while the smile puts the viewer at ease. It seems approachable, as well as healthful. All good things for a dentist's brand identity.
UltraThin Veneers
The color purple evokes an inherent sense of royalty and opulence. It's also an easy for a dental practice to stand out in the sea of blue-and-white dental logos.
UltraThin Veneers' logo layers hues of purple to give a flower-like effect that is both soothing and exhilarating. It also differentiates the practice as a veneer company, which is a newer industry and more likely to explore modernist design.
Dental House
While it's tempting to employ an "everything and the kitchen sink" approach to design a dental logo, often times less is more. Annamaria Tiszka's logo for Dental House is as stripped down as they come, using only the first letter of each word.
It's an exquisite upscale design for a boutique dental practice. It could do double duty for a book publisher or an upscale hotel, which says something about its impeccable quality.
Ortho Annex
This cute, colorful design for Ortho Annex earned the designer a runner-up spot in a logo design competition.
This cute cartoon-like illustration owes more to today's digital art style that you see so often on social media. It's easy to imagine kids wearing this design on a shirt or playing with a plush toy of the molar mascot, which might make it easier to entice kids to go to the dentist.
Apple Dentistry
This simple line-drawing is effective for the way that it subconsciously conjures the saying "An apple a day keeps the doctor away," and apple's association with health.
The design is noteworthy in that it portrays an apple while not immediately calling iPhones and MacBooks to mind. No mean feat, considering the ubiquity of Apple in the design universe.
Remember, there are no boilerplate graphic designs. A great logo tells the story of each particular brand and what sets them apart from their industry.
There's so much more to dental graphic design than molars and blue-and-white lettering. Let your imagination run wild and create something you truly love. Your patients are likely to love it as well.
Ready To Showcase Your Dental Practice To The World?
Branding is incredibly important with so much competition at the click of a button. Create an account with us today, and be creating your own logos in minutes!
---
No Comments