Back to homepage
11 Logo Design Tips for Pet Crate Businesses
Posted on November 22, 2017 by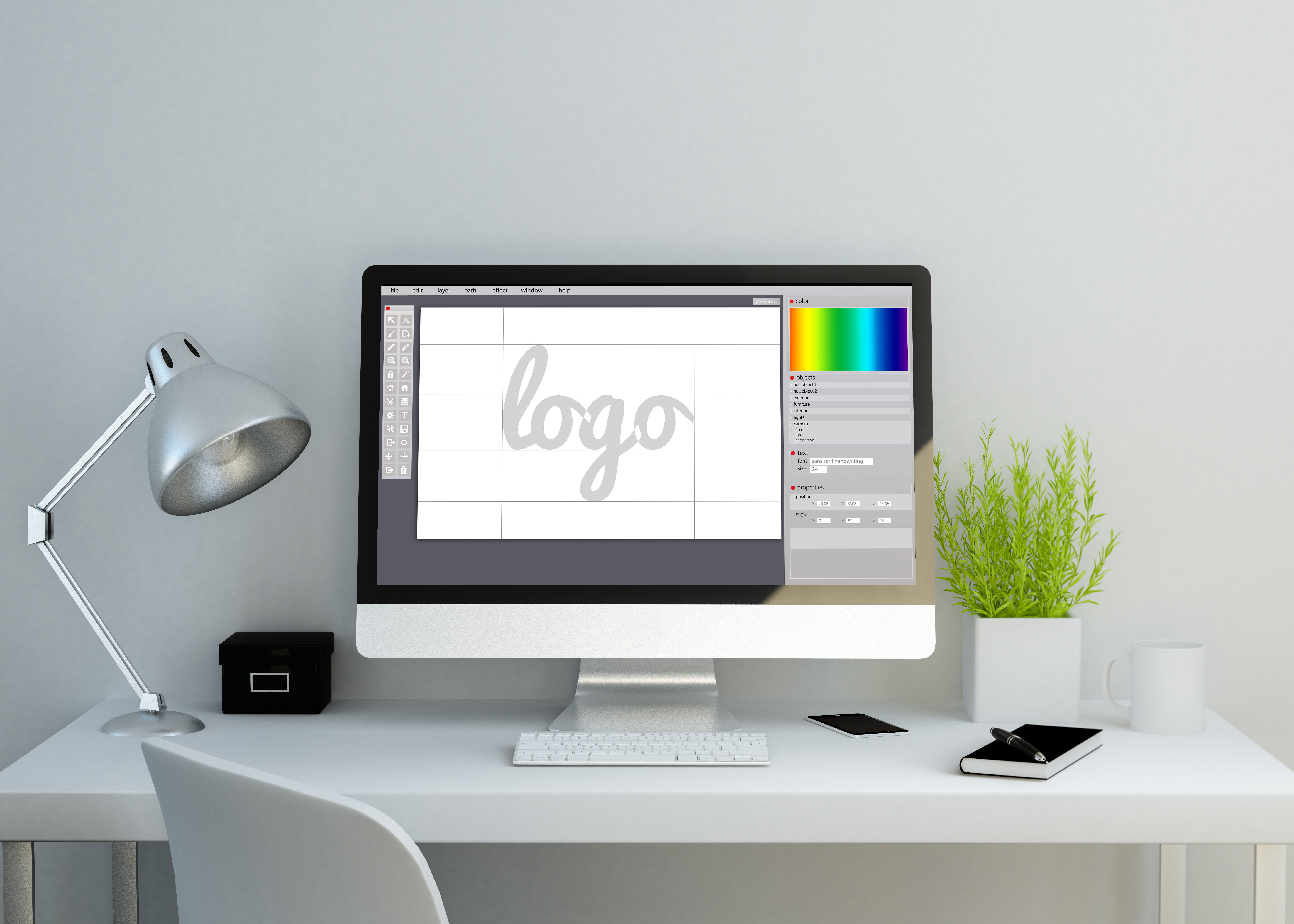 A great logo can be a gamechanger for small businesses.
Your logo is the first connection people make with your brand. It has the potential to change how people see your business. A good logo can even turn prospects into loyal customers.
But logo design isn't easy. You need to craft something that is recognizable and stands out in a crowded marketplace. That's especially difficult when you consider there are almost 28 million small businesses in the U.S.
Pet crate businesses need to take logo design seriously. The right logo can go a long way in giving your animal-related business a competitive advantage.
Get the logo you deserve with these great logo design tips. Read on to unlock the door to stellar logo creation.
1. Create a Design Process
You might be tempted to jump right into your logo design. But hold off before making any major decisions.
You need to first create a design process. This is a crucial step that is often overlooked by small businesses.
A design process will help you establish a system for logo creation. This will help you set expectations within your team, streamline communication, and make sure that everyone is on the same page.
Who is going to be making the logo? What is our deadline? How are we going to implement feedback? These are all questions you need to ask yourself before starting your project.
Many businesses choose to hire a designer or seek outside help. If you go this route, it's still important to have a meeting to go over expectations.
You should also familiarize yourself with the basics of logo design prior to starting your project. You need to understand the various elements that go into logo creation, even if you're not going to be the designer.
2. Keep It Simple
This is one of the most important pieces of advice not only for pet crate businesses but for all business. Keep the logo simple.
It might sound like a cliche. But many businesses still fail to keep their logos simple.
It seems counterintuitive. Why would you keep your logo simple if you're trying to stand out from the crowd?
Customers don't have time to analyze logos. They want something they can understand and remember with a glance. You want a logo that connects with audiences right away.
Consider some of the biggest brands in America today. Apple, Nike, Coca-Cola, McDonald's. They all have very simple yet recognizable logos.
Don't try to reinvent the wheel. Keep it simple to create a great logo.
3. Choose The Right Colors
Colors are an important aspect of any design. But you might be surprised to learn just how critical they are.
Color increases brand recognition by up to 80 percent. The colors you choose can have a huge effect on how audiences connect with your brand.
Color has a psychological effect on the brain. They can bring forth specific responses that can be used to your advantage.
It's important to understand which colors are tied to specific emotions. When you make your logo, you can strategically choose colors based on your audiences desired reaction.
For example, red is a color that is associated with high energy and aggression. Yellow is associated with cautiousness, but also warmth and friendliness.
Blue is a popular color choice for logos. It's associated with seriousness, professionalism, and success.
Using bright and bold colors can help your logo be attention-grabbing. Muted colors are seen as more serious and businesslike. You need to consider what mood you want your brand to convey when deciding your colors.
4. Consistent With Brand
Logo Design isn't an exact science. What works for one company might be a total disaster for another.
A logo is judged on how well it fits the company. You could have an amazing looking logo, but it means nothing if it doesn't fit your brand.
Your font, shapes, colors all need to stay consistent with your brand's image. Are you known for being fun and playful? Or are you all about business?
These aspects need to fit the context of your business. For example, green is a perfect color for organic food companies. It fits in this context because it's a color associated with nature.
Pet crate businesses might want to go for a different color. Brown isn't the sexiest color by any means. But it is a color that looks rugged and natural – a perfect fit for an animal related business.
5. Think About Different Platforms
Think about all the different places you see logos in a given day. Your logo needs to be optimized for all of these platforms.
Today's logo design needs to translate to mobile, social media, websites, print ads, and more. Your logo should be identified no matter where users find it.
The key is to keep your design simple. You can also create simplified versions of your logo for certain platforms.
The marketing world is changing thanks to technology. You have to adapt in order to keep up.
6. Make It Stand Out
The last thing you want is a generic logo. But how do you make sure your logo is unique?
Simple logo design can still stand out. Avoid cliches that you see pop up in other logos. A dog design is a natural fit for a dog crate business. But does it really stand out?
Take Pet Crates Direct, a business with many dog crate sizes. They use a dog in their logo. But they also show the dog emerging out of a large crate, which is spot on for their brand.
Spend extra time coming up with design ideas. Make sure your competition doesn't have similar visuals before settling on a logo design. Your patience will pay off in the long run.
7. Go For Longevity
What's trending today isn't going to be trending tomorrow. Just take a look at Twitter.
Trends come and go in today's world. The latest fad could be irrelevant by next year.
It might be tempting to follow the latest craze in your logo design. But doing so can make your logo useless in the future.
A good logo is timeless. It should resonate with audiences no matter the year or latest fad.
You can still take risks. But you want to mitigate your risk by incorporating a few timeless elements.
8. Use Popular Logos For Inspiration
No one likes a copycat. But that doesn't mean you can't use other popular logos for inspiration.
By researching other logos, you can discover what logo design works and what doesn't. Your research doesn't have to be pigeonholed into other pet crate businesses. You can also look at successful corporations like Nike and Apple.
Analyze popular logos to see how you can build on their success. There are many corporate company logos that you can learn from. Take elements from their logos and run with an idea of your own.
9. Choose a Good Typeface
The right typeface can make all the difference in logo design. The typeface is so critical because it determines how your business name is conveyed.
You have two options when choosing a typeface. You can either choose an existing typeface or create a custom one.
An existing typeface is a safe choice. You can adopt a typeface that others have had success with. A custom typeface, however, will help your brand stand out and look unique.
Your typeface should be simple and easy to read regardless of your decision. Good logos highlight a business name and make it stand out.
10. Use Negative Space
Have you ever seen the FedEx logo? If so, you know all about negative space.
Negative space is the area around the subjects of an image. Good logos take advantage of negative space to keep people's attention.
The FedEx logo uses negative space to create an arrow. The white arrow appears between the "E" and "X" in the logo. It may be subtle, but it adds to the brand's message of being a fast-moving delivery service.
Using negative space is a great way to keep people's attention and subtly promote ideas about your brand.
11. Get Feedback
There is no perfect logo design. You might think a logo looks great but your audience might disagree.
A good logo is a matter of opinion. It's important to get feedback from as many people as possible before finalizing your design.
Reach out to coworkers, designers, and your personal network to get their feedback on your design. They can open your eyes to different aspects you might not have considered.
Look for constructive criticism and be sure to implement feedback. You don't want to take into account every opinion. But you might want to consider making changes if a majority of people don't like part of your logo.
Your Logo Design
A good logo is crucial to any pet crate business. Use these tips to make your logo stand out and start attracting customers.
Are you looking to make a new logo? We can help. Create an amazing logo design for your brand. Right now. For free. Start using our logo maker tool today.
---
No Comments