Back to homepage
5 Benefits of Putting Your Logo on a Vehicle Wrap
Posted on July 17, 2018 by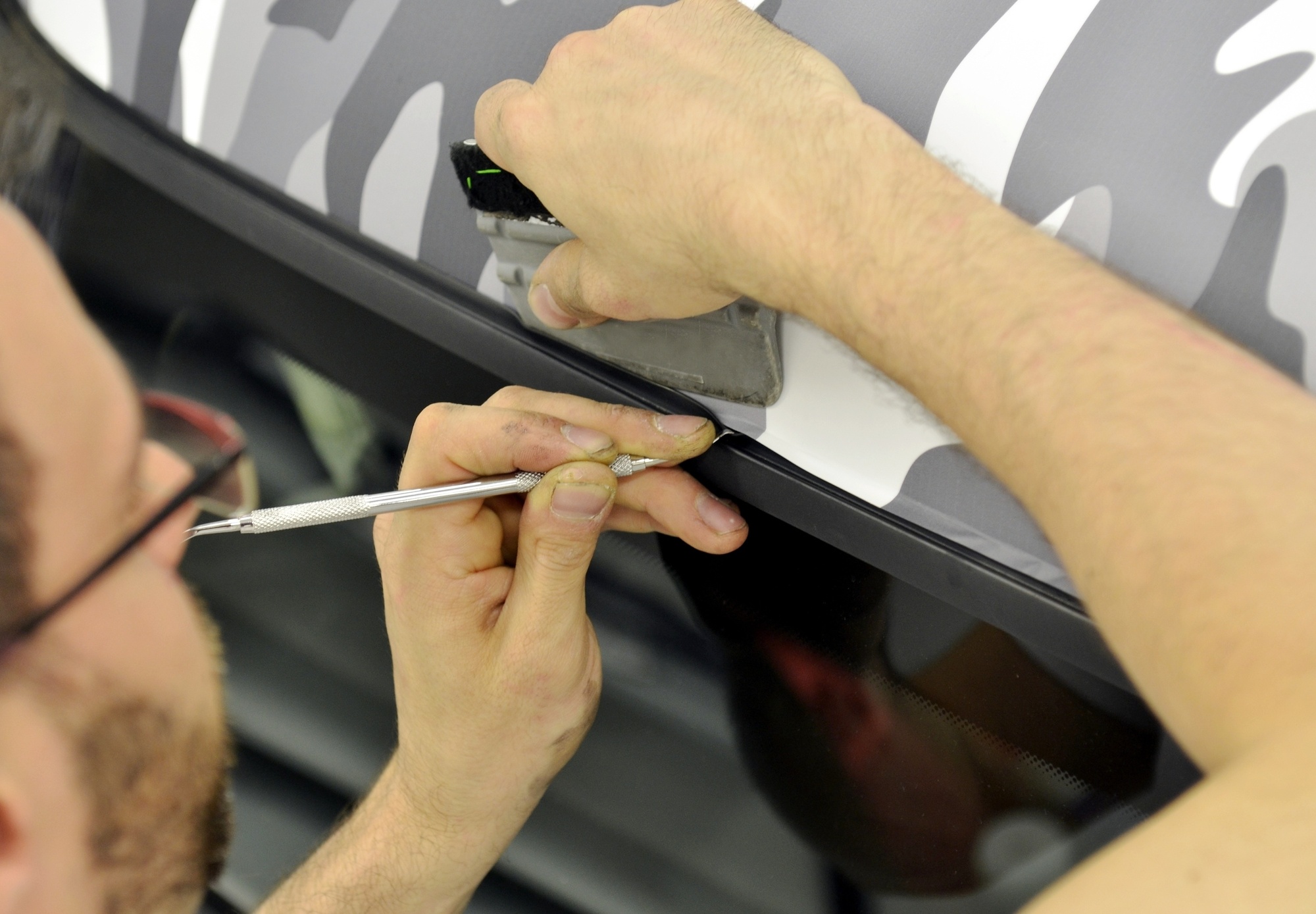 With the average small business spending nearly 10% of their annual revenue on advertising, you could be looking at a significant investment with unknown returns.
If you're worried about how much you're spending on advertising, a vehicle wrap might be able to fill in some gaps where spending would be. When you choose to wrap your vehicle in vinyl lettering, you get serious benefits in your advertising arsenal.
Here are 5 reasons to consider vehicle wrap for your car or truck.
1. Billboard Wherever You Go
When you pay for a billboard, you're suddenly going to turn your boardroom into a war room. You'll be looking at maps as if you were a general at war. You'll be looking for the places where your brand name will have the biggest impact without stepping into market saturation or the wrong demographic.
One of the biggest benefits of a vehicle wrap is that you aren't tethered to one spot. Rather than having to put all of your chips on a single location, a vehicle wrap allows you to be as nomadic as your audience is. No one stays in one location for too long anymore and neither should your brand.
Your vehicle wrap is a moving billboard that can be parked anywhere you please to get the effect you want. If you're having a regional promotion, you can park your logo wrapped vehicle in a spot where you'll get all the eyes you need.
Enlist friends, colleagues, and other businesses to loan you a spot on their lawn to promote yourself. Your billboard can be dropped off and picked back up whenever it needs to be. If you can get a little time during rush hour in a high traffic area, you could end up seeing a surprise spike in business.
2. Brand Awareness
People need to see or hear a brand's name three times before they remember you. If you're driving around with your brand name wrapped on your vehicle, you'll have a much easier time letting people know about you than if you were in one spot. Your logo emblazoned vehicle could drive by people three times in a day, thinking you had more market saturation than you really have.
Vehicle wrap helps to remind people of your brand when they might not be paying attention. Their minds could be wandering during their drive home from work and they would need to pick up your products or call you for an appointment. Driving past your vehicle, they'll be quickly reminded and they'll make a call to seal the sale.
Brand awareness is a complicated dance you do with your customer base. Telling them about your brand over and over can be exhausting to the point that they might not want to do business with you. But as that's unlikely on the average small business's budget, you can rest assured that if you make the effort to put your name out there, it'll resonate.
3. Let People Know What To Expect
When people see your wrapped vehicle in the parking lot as they pull up to a trade show or event, the hair on the back of their neck might stand up. They might be driving to the mall having an unpleasant day and then when they see your logo in the distance, their eyes might light up.
Knowing that the quality that your products provide is on site with them might turn their day around.
When people get to know about your brand and what you have to offer, they'll be over the moon to see that they have a chance to talk about your products. If you sell at trade shows, events, or community fairs, you could hype up your audience by having your wrapped vehicle nearby. Rather than hide it somewhere in the parking lot, find a nice open spot to place your car in so that people can see your vehicle from off in the distance.
With your quality on site, your customers and clients know they're in for a treat. If they've got friends with them, they'll alert those friends about what they're going to be experiencing with your products.
4. Attention is Important
When you have brightly colored vehicle wrap marking your car, your company's vehicles stand out from the other cars that are passing on the street. Drivers who might otherwise ignore a plain white van will be wowed by the attention that you attract to your wrapped car.
If you take the time to get your wrap designed by a talented local designer, you could end up hitting the road with a piece of art.
Depending on the types of vehicle you own, you might attract a whole new audience. While people might associate your brand with something that's not for them, if they see your brand wrapped on a vehicle they admire, it could be interesting.
They might decide to strike up a conversation with your salespeople when they would otherwise have ignored your brand altogether. Let's hope you're ready for all the gearheads that your vehicle might attract if you pick the right one.
5. The Perfect Balance
Vehicle wrapping might be one of the best ways to advertise because you get the perfect balance of ad styles. You get to be somehow both in your customers' faces while not being all that aggressive. You won't be making a hard sales pitch but you'll be taking up space in the front of their mind.
One of the reasons that no one ever brings up issues with vehicle wrapping as visual pollution or noise in the landscape is that it's pretty innocuous. Check out what Image360 could do for your brand with their vehicle wraps.
Vehicle Wrap is Cheap and Easy
When you chose to use vehicle wrap as an advertising strategy, you get to show off your brand and your style. Your vehicle choice means a lot to how you can drive home your brand's image. A cool car wrapped in a cool logo doubles down on the coolness factor of your company.
If you're working on creating a new logo that could enhance your business, check out our guide for creating one that works.
---
No Comments