Back to homepage
8 Elements of an Appealing Real Estate Logo
Posted on June 15, 2017 by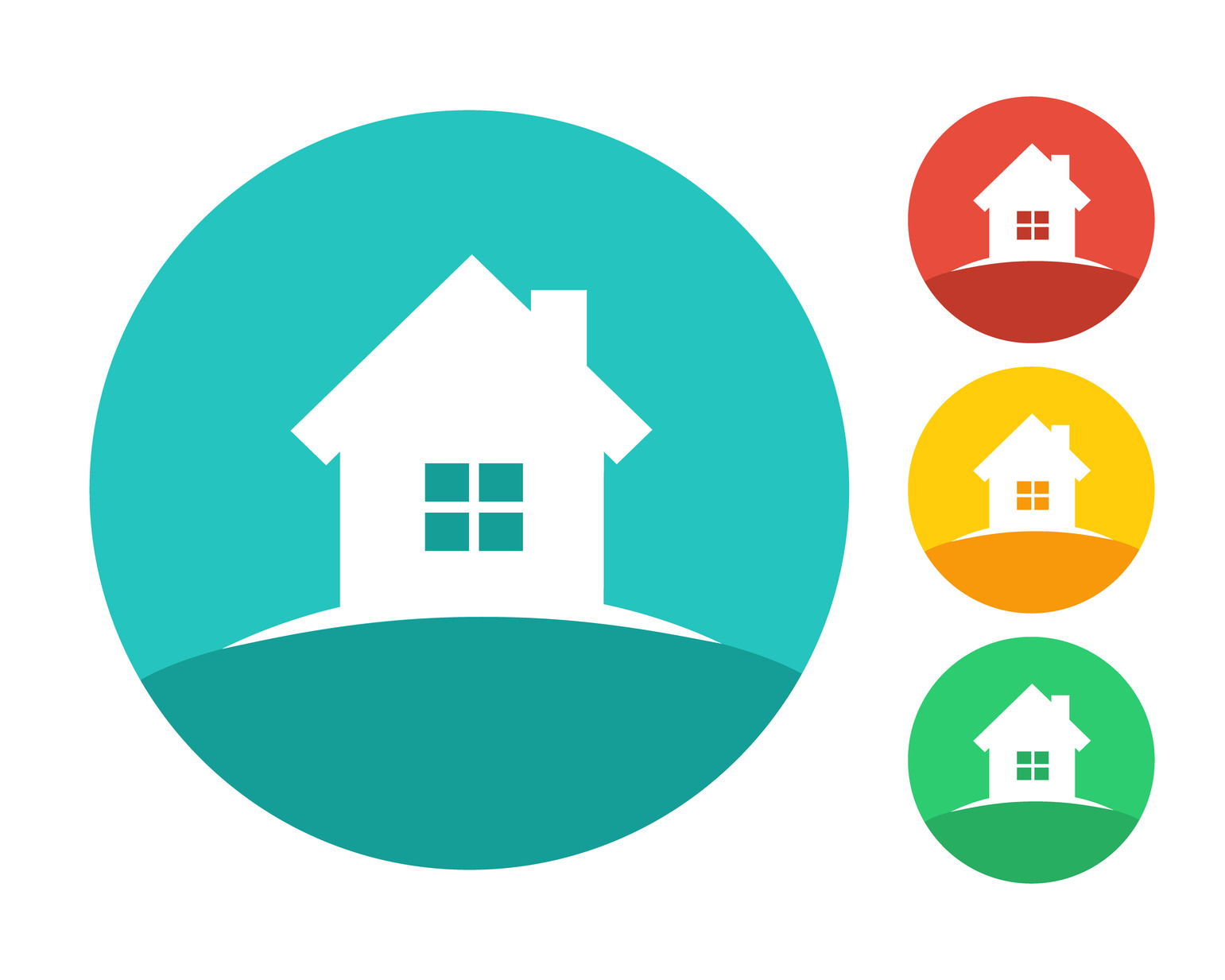 If you're currently working as a real estate agent, you know how tough the competition is. From finding the perfect home for clients to securing an asking price that makes everyone happy, it's never easy.
But it's also incredibly rewarding.
Whether you're new to the business or have been working in it for many years, you need to present yourself in the best possible light. You want to prove to clients that you're with the times, up on current market and design trends, and communicate to them that you're willing to go above and beyond.
A great logo helps you to say all that and more.
But designing it isn't always an easy task, especially for those who aren't the most creative of thinkers.
Looking for inspiration? Need advice from the experts?
Have absolutely no idea where to start, and feeling a bit overwhelmed?
Whichever phase of the design process you're currently in, it's important to take the following 8 real estate logo design tips into consideration.
Your logo is the most important aspect of your branding, the basis for everything you'll do as an agent.
Make sure you get it right.
1. A Focus On Branding
The first thing that you need to do when designing a real estate logo is to sit down and really think about what your brand is all about.
When you're creating a logo, remember that it's not just going to be shown on your website and business cards. People are going to see it on signs when they drive by homes you have on the market. They'll see in on social media and in blog posts you write. They may even see it in magazines or in community directories.
They'll see in on social media and in blog posts you write. They may even see it in magazines or in community directories.
When getting started, you need to ensure you've chosen a logo that will be able to consistently communicate the message of your brand, no matter where it's placed.
To do this, you need to come up with at least three words that describe the way you want to do business. For help, think about why you first got started in the real estate business.
Was it a love of design? Frustration selling your own home? An interest in a field that allowed you to connect with people?
Whatever the answers, make them the central focus of your branding. Once you're clear on what you want to do to help people find their dream homes, you'll know what sets you apart.
Then, you can go onto creating a unique logo that's truly all about you — not just a knockoff of your competition's.
2. A Representation Of Your Main Focus
These days, real estate agents sell a variety of different living spaces. Perhaps you focus on penthouses for sale, maybe you're a part of the tiny house real estate market, or perhaps you mostly sell single-family homes.
Whatever your specialty, your real estate logo needs to reflect it. Focus on selecting images that both connect with your target market and make it clear what kinds of homes you sell.
For example, if you sell apartments, your logo image could be of a single apartment building with an interior, cutaway view of the insides of these apartments. That way, you can show that you specialize in selling apartments while also illustrating that you cater to lots of different clients.
If you mostly sell homes, instead of including yet another image of a single home or a roof covering the name of your real estate company, think bigger. Why not include a bird's eye view of an entire neighborhood, showing a variety of houses?
Anything that can connect you directly to your ideal client while also reassuring them that you're not the type to provide "one-size-fits-all" solutions is a win.
3. A Smart Color Choice
The psychology of color has an incredible impact on both current and potential customers. You need to consider the feelings and emotions that certain colors communicate.
While red may be attention-getting, it might also cause your clients to feel stressed out.
Blues, greens, and even darker tones like blacks and browns, communicate a sense of authority to the people you want to work with. However, you don't want your sign to look too jumbled, washed out, or simply unprofessional by including too many colors.
Make it a point to focus on three at the most when creating your real estate logo.
4. A Focus On Typography
Color isn't the only integral part of effective real estate logo design! You'll also need to consider which fonts will best communicate the message of your brand.
Choosing the right font is a detail that's overlooked in logo design across many industries, but the reality is that it can be the very thing that makes someone choose to work with you over your competition.
Think back to a logo you've come across in the past that had a font you hadn't seen before. It probably made it much easier to understand what the company was selling — and who they wanted to sell it to. It also probably got you to stop the mindless scrolling through your news feeds.
Maybe it even got you to follow their page on social media, and maybe eventually, you bought something from that company.
While you can certainly choose from pre-existing fonts, you might also consider having on created specifically for your real estate company. That way, you won't just have something no one else does. You'll communicate to your target market that you're willing to go the extra mile.
You'd be surprised what the smallest details are able to say.
5. Sometimes Less Is More
In today's hyper-competitive market, it can be very tempting to pull out all the stops when it comes to your real estate logo.
But getting too "cute" or outside-the-box can actually be a deterrent to some customers. Plus, trying to do too much can make your logo look cluttered, and hard to read.
Instead, don't fear minimalism. Not only is the "less is more" look incredibly trendy, it also suggests that your brand is strong and established enough to stand on its reputation alone!
6. Consider Hiring Professional Artists
Whether or not you hire a team of experts to create your entire logo for you is one thing — but especially if you weren't exactly born with the "artistic" gene, you may want to hire an illustrator to create a unique image.
Going professional also ensures that you get an image for your logo that's truly your own, and that isn't based on cliches. A professional artist will take the time to sit down with you and discuss the details of your brand, as well as your story.
Once they get to know you, they can create an image that will help your market get to know you, too.
While it's never good to follow trends blindly, there is at least one trend in logo design we love. As millennials become more interested in buying property, you need to create a real estate logo that caters to them.
One way a professional artist can help you do this?
By creating hand-drawn, somewhat quirky illustrations of you, your homes, or pretty much anything else you can dream up. Then, you can use these illustrations in your logo design.
7. Try Out Several Images
You've never had a client who said "yes" to the first home you showed them without seeing other homes first, right? (And if you have, congratulations.)
You should take the homebuyer's attitude when it comes to your real estate logo design. Especially if you're using all these tips, it's likely that you'll come away with a variety of possible logo design ideas.
Why not test them all out and see which one works the best? You can use a tool like our free online logo maker to bring your designs to life. Then, you can choose which one best communicates the message of your brand.
You might even want to crowdsource your potential logo choices on social media, in your office, or just among friends!
8. Focus On Resizing
This last real estate logo design tip is more practical. As we said earlier, your logo will appear in a variety of places, in lots of different sizes. Make sure you've selected a font and image that are easy to read no matter where they're placed.
Does your logo look just as good in a thumbnail image as it does as your Facebook cover photo?
Make sure it does.
Start Creating Your Real Estate Logo Now!
As you can see from this post, there's a lot you need to take into consideration when putting your real estate logo together.
Remember: your logo needs to say a lot in a short amount of time. Use all the "real estate" it gives you to your advantage. Focus on color, font, size, unique images, and above all, overall branding.
Looking for more invaluable logo design tips? Want to know more about how to move forward in your branding process once you've decided on a logo? Be sure to spend some time on our blog for expert industry advice, and feel free to contact us with any questions.
---
No Comments