Back to homepage
Brand New: Your Guide to Starting a Brand from Scratch
Posted on January 25, 2019 by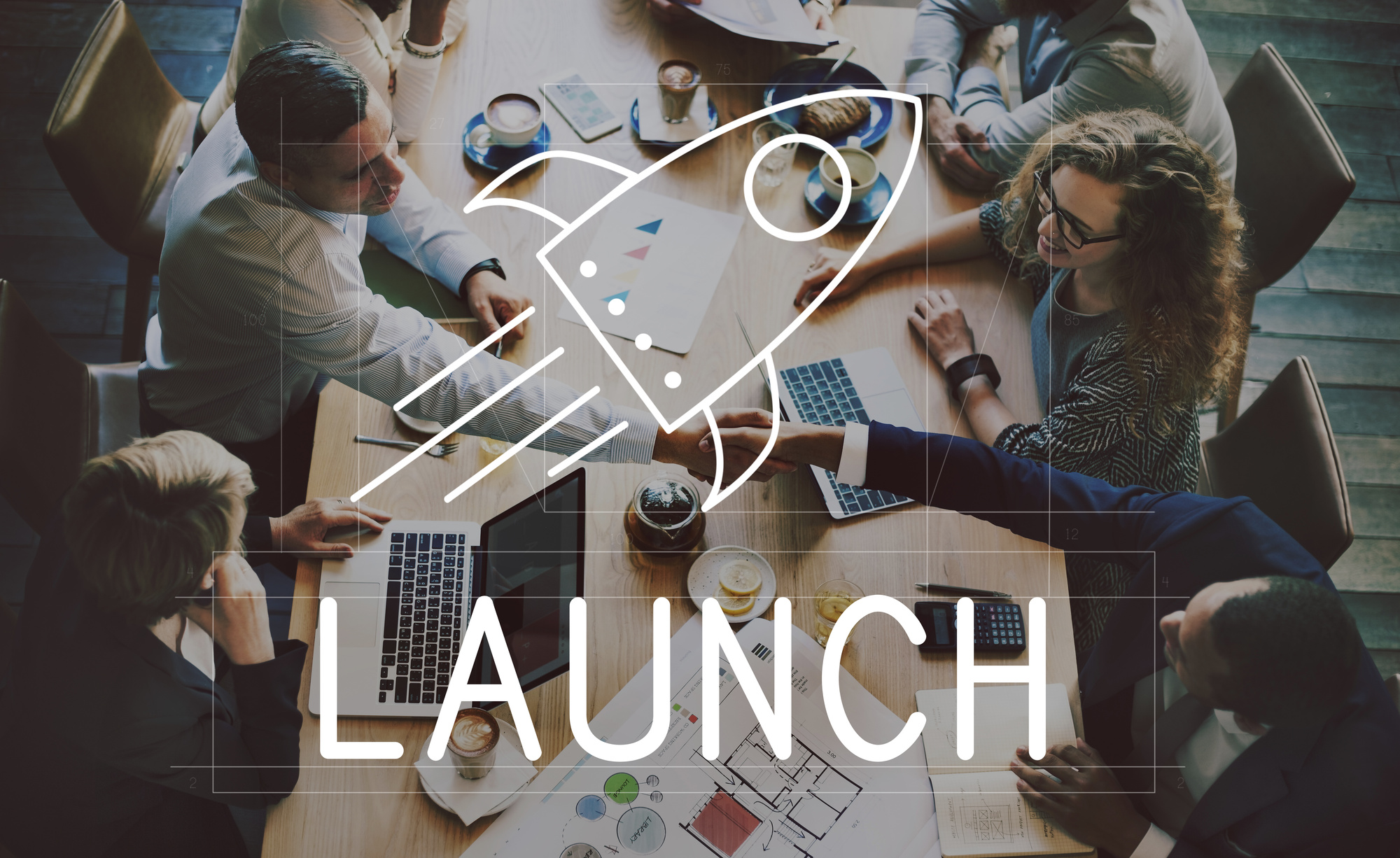 Are you setting up a new business?
Every new business begins with creating a brand.
This brand acts as the overall personality of your business and allows you to stand out in the market. The brand in which your company creates is the way that your audience will perceive you.
Are you a modern and cutting-edge business that relates to millennials? Or do you opt for a classic, straightforward design that identifies with a more senior audience?
Without establishing a solid, consistent brand for your business, your target audience is far less likely to identify and interact with your brand.
If you're starting a new business, you're going to want to ensure that you read this. We're outlining a guide fit with five essential tips for starting a brand from scratch.
1. Identify Your Target Market
First things first, you're going to want to target exactly who you are looking to market your product toward.
Ask yourself who you want to sell your product, idea or service to. In asking yourself this, be sure to consider age, gender, socioeconomic status and even the location of this audience.
Without a thorough understanding of who exactly your audience is, your brand will fail to connect with them. And, without a solid connection, your audience is less likely to interact with your business.
This audience is the basic platform for who you will build your brand upon.
2. Create a Logo
Next, you're going to want to create a logo to represent your brand.
Whether you're a small business or a large, multi-faceted business, creating an effective logo is one of the most important steps in establishing your brand.
Think of your logo as the face of your brand. After all, your logo is often the first taste of the brand that your clientele is able to see.
Taking this into consideration, you will want to ensure that your logo is attractive and appealing to your target audience.
If you have identified your target market as millennials, opt for a brand that is unique and cutting edge. This automatically sends a message to your audience that your brand is not only current, but also unique in comparison to the other established brands.
Fortunately, there are online services that allow you to create a logo in a way that is simple yet still professional.
3. Understand Your Competitors
In creating your brand, it's essential to understand who your competitors are and what their brand is.
Evaluate your competitors brand and determine ways in which you'd like your brand to differ. Ask yourself how your competitor's brand is falling short and how you can prevent that in your own brand.
It's also important to note that you will likely share a target audience. That being said, study how they interact with their audience and establish the areas that need work. If you're going to interact with the same audience, you need to ensure that your brand is offering them someone that no other brand is.
In order to best stand out from the competition, you first need to understand exactly how your competition operates.
4. Choose Your Brand Personality
When it comes to the personality of your brand, it's helpful to humanize your brand. In doing so, think of your brand as a human and what you'd like their personality to be like.
You can begin by asking yourself what sort of human characteristics you would like your brand to possess. So, what is the overall character and nature of your brand?
For example, a comedic brand that is looking to sell online merchandise may look to have a brand personality that is pessimistic and sarcastic. On the other hand, a financial brand that provides online financial services may look to have a brand that is friendly and honest.
Remember, in order to resonate with your target audience, you must possess similar values and characteristics. In fact, 64 percent of consumers report that having a shared set of values with their brand is what allows them to have a trusted relationship with that brand.
It's also important to determine how you expect your brand to identify with your audience. Ask yourself these questions:
How do you want your brand to make your audience feel?
Do you want your brand to make your audience laugh?
Do you want your brand to resonate emotionally with your audience?
Determining the personality of your brand will determine which sort of people choose to interact with your business.
5. Hire Professionals
Sure, hiring professionals may appear to be a costly investment at first.
However, it's important to think of this as a serious and worthwhile investment in your business.
In creating a successful brand, there are multiple hats that need to be worn. And, for entrepreneurs, it's important to acknowledge the limitations of your expertise. While you may excel in establishing creative solutions, you may need help in the graphic design or marketing departments.
You may consider hiring multiple in-house departments or, instead, choose to outsource these projects. Today, there are countless freelancers that are searching for work in multiple departments.
The Essential Guide to Starting a Brand
If you're considering starting a business, it's important to begin by creating a brand.
Your brand is the face of your business and sets a precedent for what your audience can expect from your business.
But, starting a brand that is effective and resonates with your audience is not always easy. In fact, only six out of ten marketers believe that their brand aligns well with their overall business plan.
Fortunately, there are steps any business can take to create an effective brand from the start. From identifying your target market and creating a logo to fabricating a brand personality and enlisting the help of professionals, these tips are sure to keep your business on the right path.
For more tips on brands, logos, and design, be sure to visit our blog!
---
No Comments