Back to homepage
Eight Expert 3D Logo Design Tips for Your IT Company
Posted on December 04, 2017 by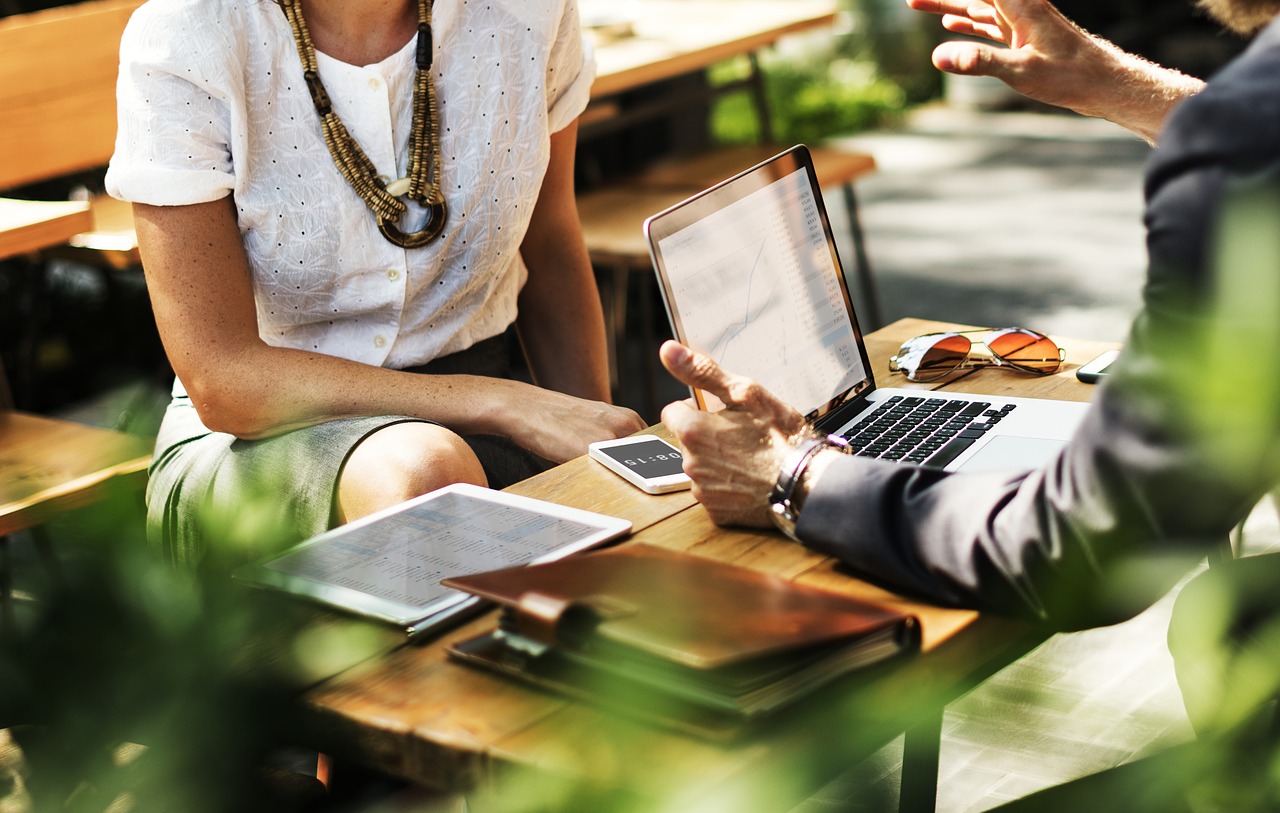 Quality of service and pricing help you get and keep customers, but it takes a while for that word of mouth marketing to take hold. You need an edge to help your IT company capture potential customer's attention. A good logo helps you do that.
In fact, some major tech companies are as easily recognized by their logos as by their names.
Technology has advanced enough that you can take on the whole process yourself with inexpensive or free logo design software. Even better, these days you can create 3D logos that stand out even more.
Of course, a good 3d logo design doesn't appear out of nowhere. You need to build it up step by step. So let's jump in and look at some design tips to help you create the best logo for your company.
1. Research the Competition
Every IT company steps into an existing market. That's true if you help local businesses with their servers or offer cloud computing services nationwide. Before you put pencil to paper or mouse to program, you need to have a handle on what your competitor's logos look like.
At one level, you just want to avoid creating a logo that resembles an established competitor. If your competitors copyrighted or trademarked their logos, making a similar logo opens you to potential legal trouble. You also don't want to create accidental marketing for your competition.
Research can also give you some insight into whether any industry standards exist. If most companies in your area of IT use certain shapes, colors, or fonts, you might want to follow suit. It lends your company an air of belonging to the club.
You might also want to buck those trends to set yourself apart. Either way, research informs those choices.
2. Refine Your Brand
Your logo acts as a visual cue to what your brand is all about. Before you can invest your logo with those qualities, you need to refine your brand in your own head.
Figuring out your brand isn't a simple process, but getting into the right ballpark is usually enough for a new company. The idea is to boil your brand down to one or two defining characteristics.
If you want people to see you as fun to work with, you need a cheerful, upbeat logo. Aiming to make reliability your main business principle, you need a logo that expresses stability. Knowing what you want people to associate your company with will inform every step of your 3D logo design process.
3. Work Through Multiple Ideas
Remember back in high school or college your instructor told you to narrow down your essay idea. The reason is that initial ideas often prove too broad or vague.
The same thing happens in logo design. Your first few ideas are almost always vague or derivative of another logo. Think of these as creative throat clearing.
For example, if you want to express stability, you might jump straight to a mountain. That does express stability but probably doesn't relate to your company in a meaningful way.
Sketch a dozen or two dozen logos while keeping your brand message in mind. You'll work through the obvious and then start getting into more relevant ideas.
4. Simplicity Is Best in 3D Logo Design
The promise of 3D logo design is that it creates the illusion of depth. It's a useful but dangerous option.
That illusion of depth gives you more chances to clutter the image. Say you put five 3D elements into the logo. It might look cool, but it'll probably confuse the eye of anyone who sees it.
A good logo design keeps things simple. People are much more likely to remember one word or a simple image than something complicated.
While it's not 3D, you see a great example of simplicity in logo design over at The Scarlett Group.
5. Color Me Impressed
Color is another tool that has the power to alter perception. Gray communicates calm, while purple communicates wisdom. By integrating the right colors into your logo, you can make a statement about your company.
Before you jump into color, you should create a black and white version of your logo. If it doesn't work in black and white, color probably won't save it.
You should limit the number of colors you use. Too many colors distract the viewer from the main message. Also, when you scale the image down, colors get muddled.
6. Working with Fonts
Logos that include company names often work, but they can also backfire. You need to choose your fonts with great care because they communicate in ways similar to color.
Serif fonts, for example, convey strength and trustworthiness. San serif fonts are more casual and relaxed.
Your choice of font needs to dovetail with your brand message. If you're aiming for super-professional, a serif font will serve you better. San serif will give you a more lighthearted, modern feel.
7. Does It Work at Different Sizes
Logos used to appear on business cards, product packages, and the occasional billboard. Now they appear all those places, as well as websites, social media profiles, white papers and even in email inboxes.
That means you need a logo that scales and looks good at all those potential sizes. Adjust the size of your logo to very small and very large in your graphics program. Is it still easy to recognize and understand?
If yes, awesome!
If no, it's time to revamp the logo into something simpler.
8. Get a Second Opinion
It's easy to get so fixated on a particular 3D logo design idea that you lose perspective. You overlook obvious things because you spent so much time with the design.
Draft people you trust to give you second opinions about the design. The ideal candidates are people who haven't seen the design before. Coming at it cold will make their responses similar to the responses of potential customers.
If they tell you it doesn't work or that you accidentally created an offensive logo, you can trust that they're probably right.
Parting Thoughts
A good 3D logo design stems from the same design principles as regular logos.
You start with your brand message and create numerous logo designs to filter out the obvious. Keep it simple so that it scales and remains recognizable or readable. Use colors and fonts to support the brand message you want for your IT company.
If you're ready to tackle the logo design process, check out our free logo maker program.
---
No Comments