Back to homepage
How to Attract Customers to Your Store with Clever Store Displays
Posted on December 28, 2018 by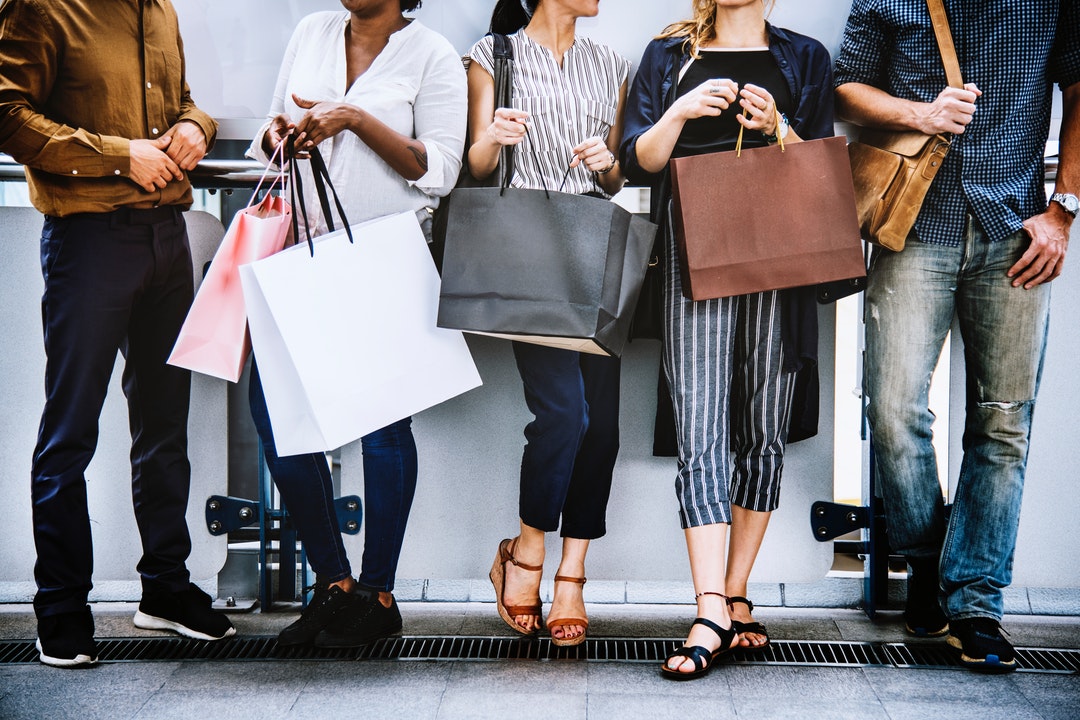 Does your store window use the same tired props every season? Are you stuck for ideas to tempt new customers over the threshold?
It can be tough to know how to attract customers to your store with a new display every month. When you factor in the changes to in-store displays, signage, and advertising, that's a lot of visual merchandising techniques you need to consider.
Here's how to rejuvenate your store displays and boost footfall through your door.
How to Attract Customers to Your Store in Four Easy Steps
Visual merchandising is huge business for a reason. However, there are some easy and affordable tactics you can use to spruce up your displays without spending the annual marketing budget in one go.
1. Get All Staff Involved
A fresh perspective could be all it takes to shake up your displays and take them from drab to fab. Give each team member the opportunity to come up with an idea for a seasonal display. You could even run a competition for the best one!
Research your products and ideal customer online, too. Use social media to look at how items are used – and photographed – by the type of person you'd like to shop in your store.
This will give you great store display ideas that'll attract the right people through the door.
2. Offer Temptation (Instead of Putting the Best Goods on Display)
You want people to walk through the door and continue to enjoy what they see! Many store displays use the best products available, which leads to disappointment when customers walk further into the store.
Tempt customers in with a few key items, and use in-store displays to keep them visually entertained and interested. Highlight key areas in the store with marketing solutions like branded flags or roller banners to make important products and promotions completely unmissable.
Grouping products together – such as a cookery book, a mixing bowl, and a designer apron – will boost additional sales, too. Customers are more likely to buy additional related items if it is easy to do so. 
3. Use Digital Signs for Real-Time Updates
Digital signs can be as simple as hooking up a large TV screen to an app like OptiSigns Digital Signage & Instagram. Choose your hashtag or chosen topic, connect your TV to the app, and that's it!
A stream of related content will continue to update and show off your products, or generate ideas of how your items can be used in a lifestyle setting.
For example, if you want to sell yoga mats, you could use a digital sign to run a stream of #YogaStretch Instagram posts in the background. Customers will then easily visualize how the product could be used and this will encourage them to buy.
4. Subconsciously Guide Your Customer on a Journey
Lead your customer from window front to interior display, to wall display, to product racks. This will build a subconscious journey that, with each step, builds a customer's commitment to purchase.
For example, use spotlights at different levels to lead the eye from one product to another. Strip lighting on the floor will create a pathway, while soft lighting in fitting rooms is enticing and flattering.
If you're using mannequins in the window have their head turned towards a product. The same goes for printed signs and advertising: use models who are looking at the product, not out at the customer. This has been proven to boost product sales!
Consider Your Branding, Too
Knowing how to attract customers to your store is more than creating intriguing shop displays. A strong brand personality will influence the colors, fonts, and even photography style you use to entice people to buy from you.
A good brand stems from a great logo. It should encompass your key colors, fonts, and that all-important personality that you want to convey. Have a go on our free logo maker tool to see how your updated brand could rejuvenate your stagnant displays!
---
No Comments