Back to homepage
How to Create a Marketing Plan: Including Print and Digital Ads
Posted on April 11, 2019 by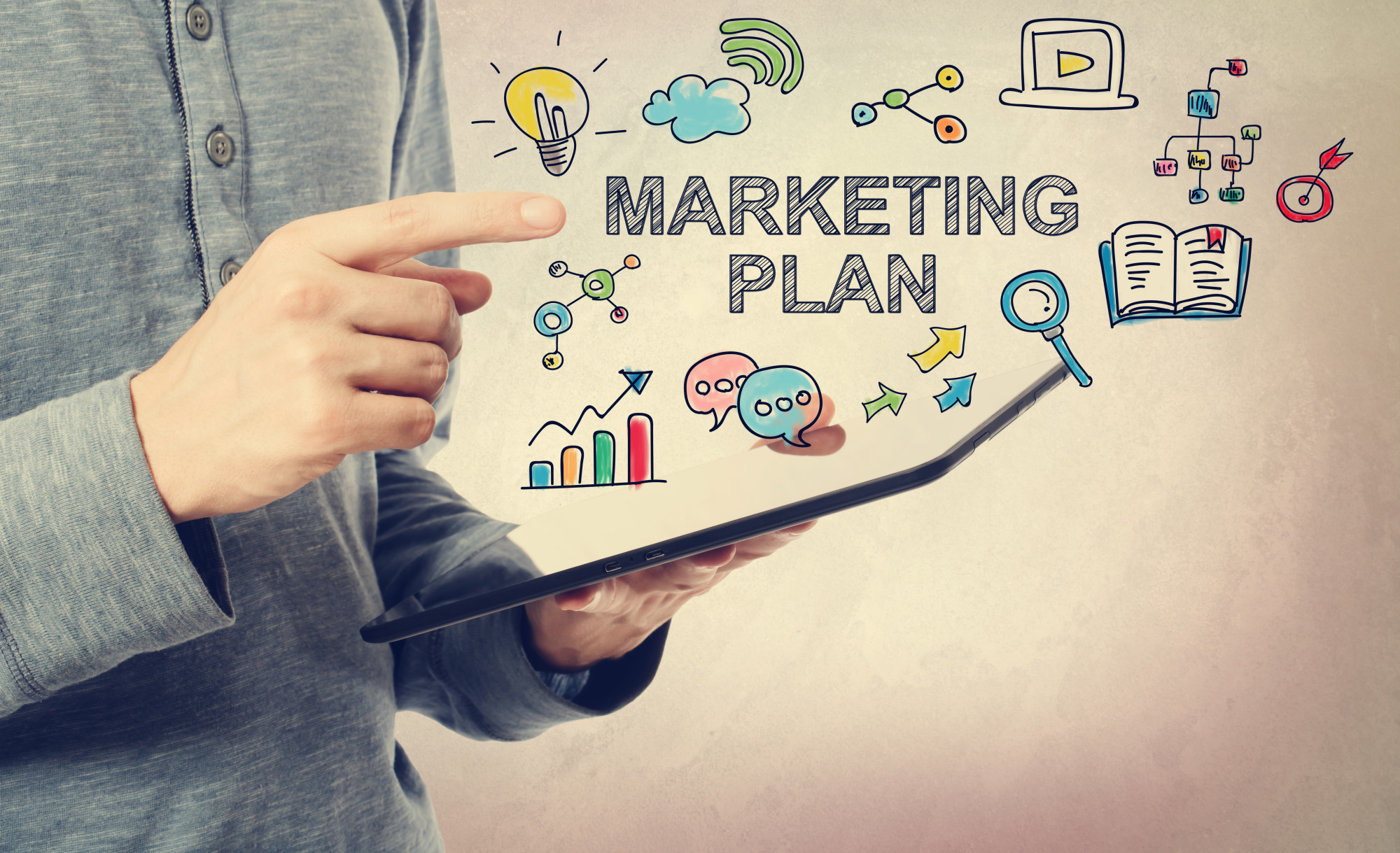 The average American now spends 24 hours each week perusing the internet. This includes social media, streaming services, and even the news. 
This leads many business and marketers to believe the majority of their resources should go toward digital marketing. 
Although digital formats seem to be taking over at an alarming rate, print is nowhere near dead. For businesses, print advertising still creates valuable space for gaining visibility. 
Without a comprehensive marketing plan, you could be losing out on potential customers and profits. 
Here's how to create a marketing plan to include both digital and print platforms. 
Do Your Homework First 
Many businesses jump the gun and start on their marketing strategy before they've done their research. There are a few important aspects you need to consider before you start putting any plan into action. 
First, you need to know who you are and what you're selling. Without an idea of what your product or service is, you'll fail to communicate the message to potential customers. 
Sounds easy enough, right? 
These important tips will help you define your brand and communicate it to your customers. 
Compare Yourself to the Competition 
Next, figure out against whom you'll be competing in the market. Check out similar businesses in your niche. 
What are they offering in their email newsletters? Do they use social media? What kind of content do they create and how often? 
Next, you'll need to do a bit of honest reflection. Consider your strengths, weaknesses, opportunities, and threats (SWOT). 
This will help you determine how you can distinguish yourself from the competition and how to move forward. The idea is to carve out a space for yourself in the market. 
Understand Your Buyers 
If you don't know anything about your potential buyers, you can't expect to ever reach them. This is true for both digital and print marketing. 
Start by figuring out where your potential buyers get the majority of their information.
Are they more likely to read one magazine over another? 
Which corners of the internet do they inhabit the most? Do they spend a lot of time on Facebook, Instagram, or other social media platforms? 
Consider investing in advertisements in niche newspapers and magazines. These are especially powerful for people living in urban areas, as they give you a broader reach. 
For digital platforms, you'll want to consider using inbound marketing tactics. This is the means by which you attract your customers to your content or site. 
You create internet content of value to your customers. Over time, you build trust and confidence in your brand. 
Define Your Short and Long-Term Goals 
After you complete your research, you should have a better idea of who you are and to whom you'll be marketing. 
Your next step should be to define your marketing goals. These goals should be realistic but still challenging. You want to impose some pressure on your business to do better. 
Take a moment to consider the metrics you'll use to measure your business's growth over time. The two major metrics you'll use are KPIs and ROIs. 
Understanding and tracking these metrics will help you evaluate and adjust your strategy. 
Key Performance Indicators
Different departments may have different KPIs, depending on individual roles and objectives. Overall, these indicators should align with overall business objectives. 
The most common KPIs you may track include sales revenue, leads, and cost per acquisition. 
You might consider traffic-to-lead ratios, organic traffic, conversion rates, and much more. 
Return on Investment 
Your marketing strategy, both print and digital, will cost your money. In order to make money, you need to spend money to get your brand out there. 
Your business should use ROI to understand the return on your investment relative to the original costs. 
Monitor and Adjust Your Goals 
Above all, your business goals should be in line with your overall mission. You should start with a couple of main goals with a few supporting goals. 
Try not to overwhelm yourself or your team. 
For example, you might set a target sales goal number for each day, week, month, and year. Sales goal numbers can be an ideal metric of marketing efficiency. 
Leveraging Print as a Digital Brand 
Some businesses shy away from print due to rising costs of production. However, some companies who started online have taken to physical print media. 
Most notably, these companies create regular content in the form of magazines. Magazines, though, are not the limit of print advertising. 
CNET is a popular online publisher for content related to consumer electronics and technology. They publish reviews, podcasts, news, and more. 
In 2014 the company launched a magazine under the same name with the same goals. However, the magazine offers more exclusive content for those customers who are looking for a little extra. 
Search Engine Marketing 
Your digital marketing strategy should always include search engine marketing (SEM). SEM is an umbrella term for internet marketing strategies with the aim of gaining visibility on the search engine results page (SERP). 
Some digital marketers distinguish between SEM and SEO (search engine optimization).
In general, SEM refers to paid search engine marketing, where companies pay to have their ads displayed. In contrast, SEO aims to gain organic traffic via the creation of quality and relatable web content. 
Both SEM and SEO rely on comprehensive keyword research. Creating content with targeted keywords is essential to generating traffic and driving sales. 
There is much to learn about SEM and SEO alike. It's important to do your research and find a good agency to help you out. 
How to Create a Marketing Plan That Works 
Marketing is one of the most essential aspects of a business. Without customers, you can never expect to make any money. 
Are you wondering how to create a marketing plan that works? While digital marketing is of utmost importance, print still has its place. 
Are you looking for more ways to promote your brand and drive sales? Check out some marketing and promotion advice. 
---
No Comments