Back to homepage
The Importance of Standout Shoe Brand Logos
Posted on January 11, 2018 by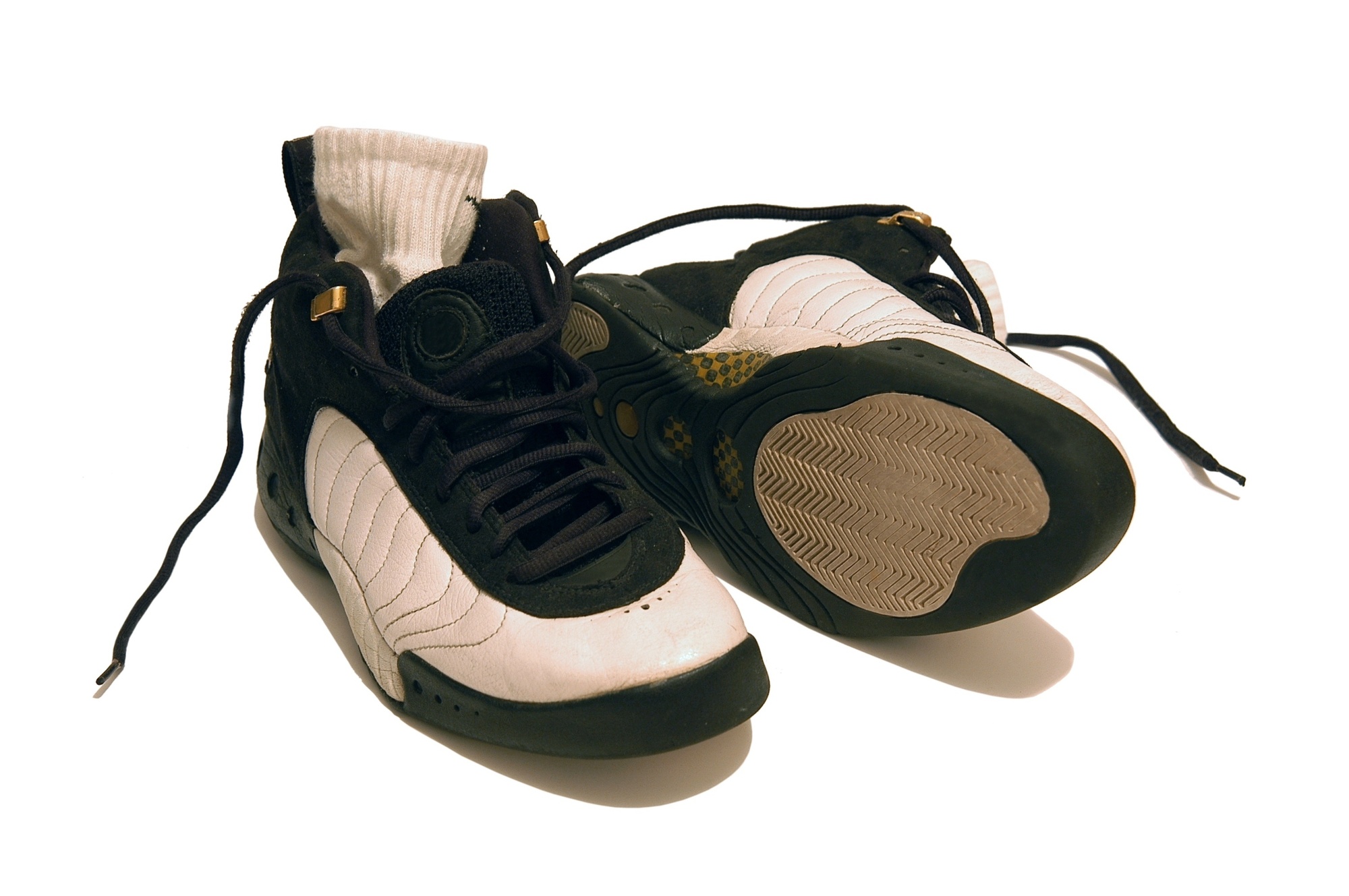 You've spent years dreaming about creating the perfect shoe brand.
You've been obsessed with sneakers for as long as you can remember, and you're totally willing to wait hours in line for the latest offering from your favorite brand to drop.
You've invested the money, drawn up some killer designs, and you've even found the perfect retail location.
With all of that work, the last thing in the world you want is for your shoe brand to end up like Bella Hadid's epic fail of a sneaker interview.
To avoid all that embarrassment, start by thinking about your shoe brand logos. But why exactly does your logo matter, and how can you design it?
Read on to find out.
Shoe Brand Logos Specify Your Niche
While it might be tempting to market your shoes to as broad of an audience as possible, it's not exactly a secret that today's shoe game is more competitive than ever.
Especially thanks to the rise of street style, both men and women are paying more attention to what they put on their feet. Yes, you'll have a larger target market. However, that target market still needs to be within a specific niche if you want to be successful.
One of the best ways to connect with that specific market?
Through the designs, colors, and even typographical style of your shoe brand logos.
For example, take a look at the logo of British-based brand Rachel Simpson bridal shoes. Their logo is a minimalist, loopy handwriting script — the kind that you might see on a wedding or bridal shower invitation. Their logo is feminine, elegant, and timeless — just like every bride wants to be on her wedding day.
In contrast, take a look at the logo of the iconic skateboarding shoe brand, Vans.
Their signature extended "V" reminds buyers of the perfect shape of a half-pipe and the long lines, often banisters or walls, that skaters love to ride down. Additionally, the squiggly line logo often seen on many of their best-selling shoes calls to mind the precarious nature of skateboarding on rough terrain.
Both of these brands make it entirely clear the kinds of shoes they offer — strappy heeled sandals and durable, street-smart sneakers — thanks to their logos.
Logos Build Brand Recognition
You're a young brand — which means that if you want to succeed, you'll need to get serious about your branding strategy right out of the gate.
Your logo is one of the best, not to mention the most effective, ways to do just that.
Your logo is the first step in your overall branding strategy. If you don't have that, then it will be incredibly difficult for your target market to recognize your shoes when they see them on the street or on their favorite fashion blogger on social media.
Your shoe brand logos will also help you to build a more consistent presence both online and in person. Make sure you put your logo on all your social media accounts and even put your logo in the same place on the actual design of your shoe.
Try unexpected logo placement to help you stand out, like the sole or even the laces of your shoes! As an added bonus, this will also lend a cleaner feel to the tags and pictures that your clients upload of your shoes on their social media accounts.
They Give Your Shoes A Luxury Feel
Unless you've been living under a rock, then you know that the past few seasons in fashion have been all about logos and graphic tees.
Logos are a quick way to take your brand from no-name to the one that everyone's talking about — and has to have. Logos help other people to draw conclusions about a person's style, income level, interests, and even lend an air of exclusivity.
You already want your customers to feel like they're ahead of the game when it comes to style.
A logo makes them feel like they have the shoe that everyone else wishes they could wear. It's as much of a fashion statement as the color of a shoe and the height of its heel.
Don't be afraid, especially at the start of your marketing efforts, to put your logo anywhere and everywhere you can. Again, this is a great way to be consistent with your overall branding.
If you're more street style focused, then tag street signs in your neighborhood with bumper stickers featuring your logo. Elegant, glam shoes more your niche? If so, print your logo on the side of a tote bag, and use them in lieu of more traditional shopping bags.
Ready To Start Designing The Best Shoe Brand Logos?
So, is your shoe brand more street-style, more prom-friendly, or does it cater to businessmen and women who need to look sharp in the office?
No matter what you have to offer, or what your dream client looks like, you need to make sure that your shoe's logo makes a connection with your target market as soon as possible.
Feeling inspired and ready to design thanks to this post?
Let us help you take your logo design out of your head and onto your shoes.
Use our free online logo maker tool to dream up several possible designs. Once you've settled on the perfect one, start building up hype around your shoe brand by releasing an Instagram or social media post relating to that logo every day.
Reveal a hint about your choice, like font or color, every day, until you, at last, reveal the logo in all its glory.
For more epic logo tips and tricks you can use in 2018, check out our website to ensure that your logo is as fresh as your kicks.
---
No Comments