Back to homepage
The Importance of Logos In Website Design Explained
Posted on October 23, 2018 by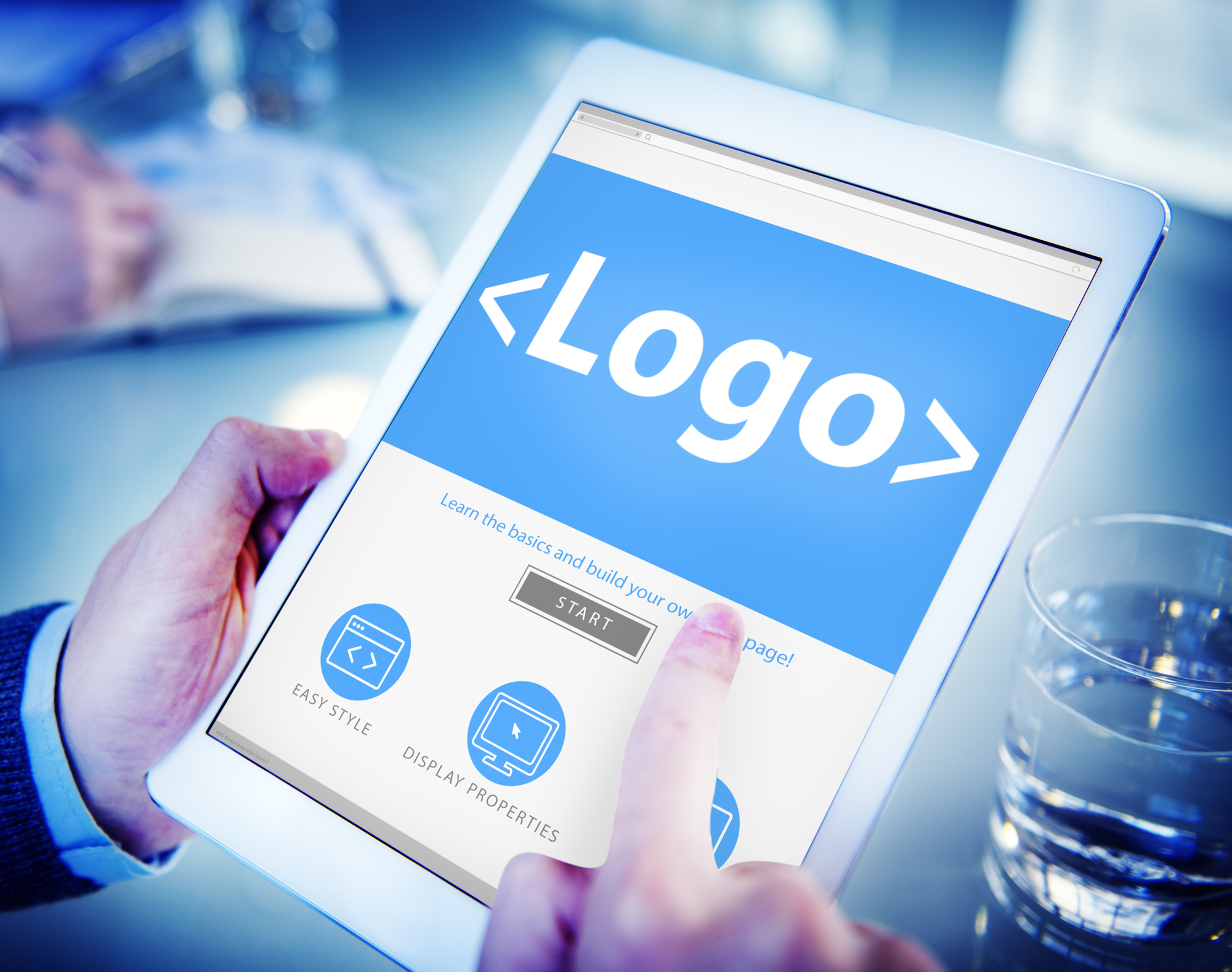 You know that designing the right logo is an essential part of your branding and print marketing process.
Your logo can help decorate your product labels, jazz up the cover of a product catalog, or even make your storefront stand out.
But have you stopped to consider the importance of logo design as it relates to your website? Are you taking the necessary steps to ensure that your logo is working as effectively in the digital world as it is in print?
This post is here to help you find out.
Keep on reading to learn more about why the use of company logos on websites — and other web presences — is so important.
We'll also let you know where you can create stunning logo designs online.
A Logo on Your Website Builds Brand Recognition
You've worked hard to create products and services that you're proud to stand behind.
However, no matter how unique what you have to offer to customers is, you'll always have competitors. The right logo can help to set you apart from other brands within your industry. It ensures that people end up with the products they want from your brand and not the lesser version of what you have to offer from your competitors.
In other words, the right logo design can eliminate consumer confusion.
But there's another reason for the importance of logo design within your website. A well-designed logo will increase your overall brand recognition.
This means that your customers will be able to create an instant connection between your products/services and your brand. That's because you've included the main symbol of your brand, your logo, on your website.
After all, nearly 80% of Americans say that they prefer to do their shopping online.
In other words?
If you don't brand your company online, you risk losing up to 80% of your business. Can you afford to lose 80% of your profits every quarter?
We didn't think so.
Now, let's talk about where else you should put your logo online.
A Logo Creates Consistency Across Your Web Presence
The importance of a logo isn't only about helping you to increase your brand recognition on your website alone.
It also helps your target market and current customers recognize you wherever you are on the web. (Your company's website isn't the only place that your brand exists on the Internet — right?)
Take a look at your current social media pages.
If you have different profile pictures on your Twitter, Facebook, and Instagram pages? Your market is going to have a tough time determining if those accounts belong to your brand, or if they belong to another company with the same name.
But if your profile picture is consistently a photo of your company's logo? Customers will know right away that it's you.
The same goes for your third-party listing sites, like Yelp and Google My Business. Even if you write guest posts under the company name, your "About the Author" photo should be a picture of your logo design.
In brief: while using a company's logo on your website is important for brand recognition, your website isn't the only place that you should use it.
After all, you didn't work so hard on creating your logo design to limit it to one place, right? And speaking of logo design…
When Should You Consider Professional Website Logo Design?
We've covered the importance of logo design as it relates to both your website and your overall web presence.
Now, let's talk about how you can bring your dream design to life.
If you're struggling to create a design that's clean and simple but still reflective of your company's values, hire a professional design team.
Of course, you need to know what to look for in a quality website design company. Companies like L Form don't only help with SEO and responsive website design. They also assist you with corporate branding and logo design. Visit the site to learn more about what to look for in the right web design company.
You should also ask your web design team to help you to find the best place for your logo on your website. Remember that your company's NAP (that's name, address, and phone number) should appear on every page of your website. The same goes for your company's logo.
This is because not every visitor to your website will land on exclusively your home page. If you've developed a strong internal and external linking strategy, they're more likely to end up on specific blog posts or product pages.
The Importance of Logo Design: Wrapping Up
We hope that this post has helped you to understand the importance of logo design as it relates to your website as a whole.
Ready to try out some of your ideas, and see if they look as good on the page as they do in your head? Use our free online logo maker tool to get started.
Plus, even if you do decide to go with a professional web design company or graphic designer, having a few mock-ups of potential logo designs will help to make sure they understand your vision.
So, what else goes into making a strong logo design? How do you choose the right colors, fonts, and images to make a lasting impression on your market?
We'll continue to cover all these topics and more, so keep on checking back with us for the latest logo news.
---
No Comments