Back to homepage
3 Tips For The Perfect Medical Logo Design
Posted on November 01, 2017 by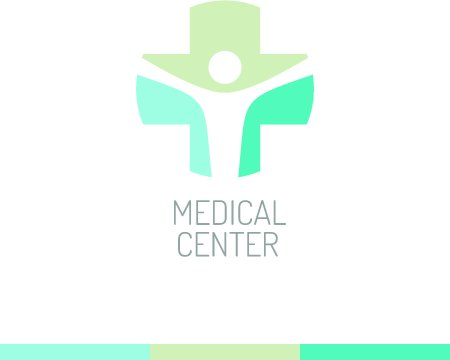 Whether you've recently decided to open a new medical practice or you're in the process of rebranding your old one, your medical logo design should be the first thing you think about.
After all, your logo serves as the foundation for all your future branding decisions.
In short, it's incredibly important.
Not sure where to start? Need a little help understanding what design elements help you connect to more patients?
Read on to learn how to create the most effective — and most interesting — design.
1. Communicate Your Niche
One of the most important functions of your medical logo design? To communicate your specific niche to potential patients.
For example, if you're a cardiology practice, your logo design should include a heart, or perhaps a more creative print-out of a heart rate monitor.
If you're an OB/GYN, then your logo could include a pregnant woman's belly, with the name of your practice written on the stomach. If you provide vasectomy services, then your logo could show a man shaking hands with a doctor.
Remember, your logo has less than two-tenths of a single second to make an impression on potential patients.
Remember the three C's: your logo should be creative, clear, and communicative.
2. Keep It Legible
One of the biggest mistakes we see people make when it comes to logo design? Picking detailed images and fancy fonts.
While these might read wonderfully on larger billboards or as a banner on your website, they won't work as well in smaller spaces. The last thing you want is for your logo to end up looking like a bunch of blobs and random squiggles.
When you're first creating your design, choose an image and text that will look just as good on your social media avatar as it will in a print advertisement.
Try testing out resizing options before you finalize your design, and ask others to read the text in a variety of sizes to be certain.
3. Don't Overload on Trends
We know that your medical practice is up-to-date on all the latest health developments and treatment plans.
But the last thing you want is to design a medical logo that is so trend-centric that you'll end up having to redesign it by next season.
It's up to you to strike a balance between classic and modern.
For example, you might choose to include a common and recognizable medical symbol, like a first aid cross, in your design. That's the classic element. To keep it modern without having it look overly trendy, we love the idea of having that first aid cross drawn by hand.
Another way to merge trendy and classic design options?
By having your own unique font, also known as typography, created specifically for your medical practice. This will help you stand out from the crowd, maintain brand consistency and increase consumer recognition.
Ready to Create Your Medical Logo Design?
Thanks to this post, we hope you now have a clearer vision for your practice's logo design.
When you're ready to start creating, be sure to use our free online logomaker tool. That way, you can create several different options, and even poll your employees and patients to determine the favorite.
Looking for more advice about logo creation and branding in general? Then be sure to check out our blog for more invaluable tips.
---
No Comments