Back to homepage
5 Furniture Logo Design Tips for Your Store's Rebrand
Posted on June 22, 2017 by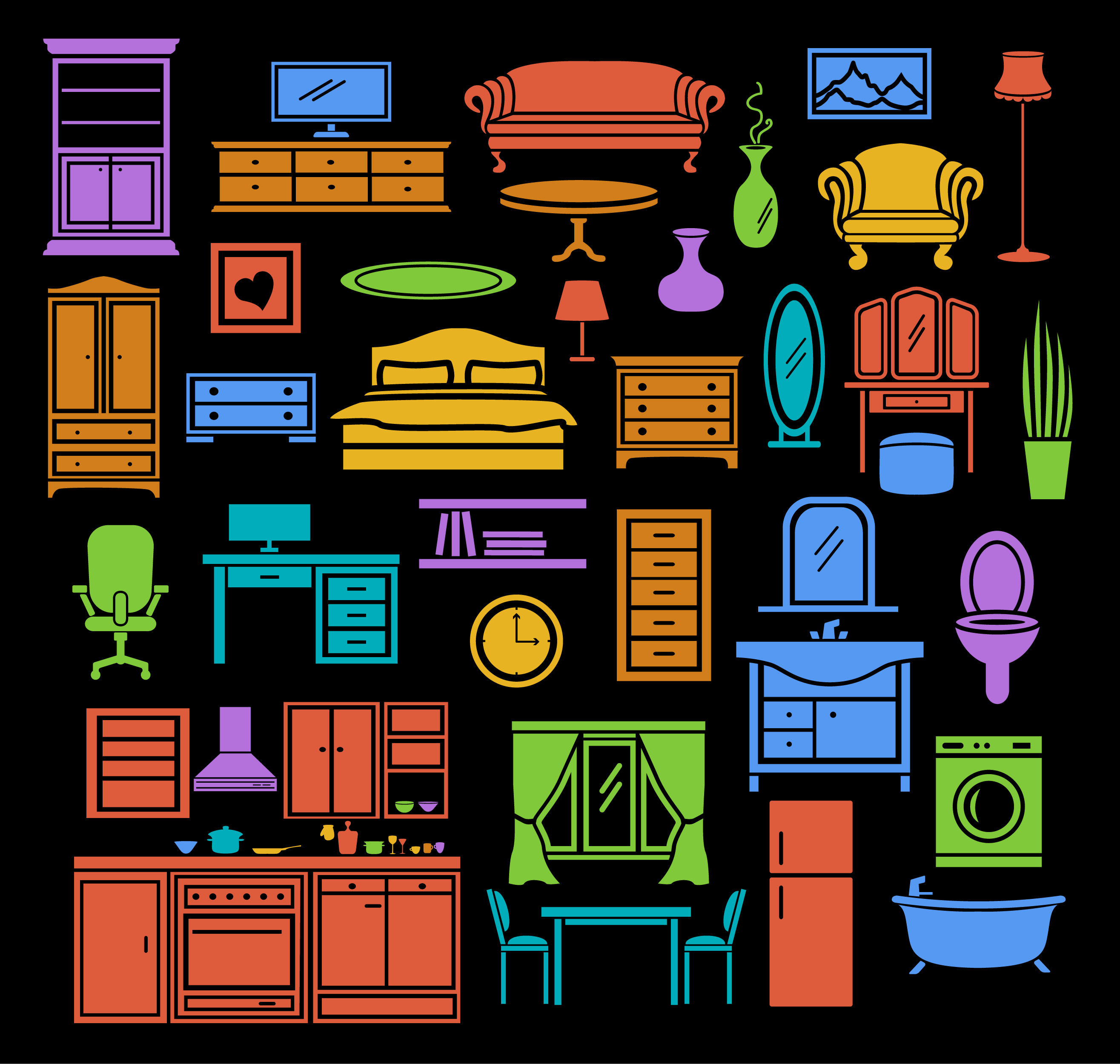 One of the simplest and most effective elements of a store rebrand is an updated logo design.
Done correctly, this simple change can speak volumes. It can also have a direct effect on your bottom line.
For instance, did you know that 95% of the top brands use more than one color in their logo, and 93% use designs that are simple enough to be discernable even at small sizes? These little touches can be the hinges on which your success hinges!
Today, we're discussing five tips that can help take your furniture logo design from flat to fabulous in just a few steps.
Ready to get started? Let's go!
1. Don't Overhaul Your Furniture Logo Design Just Yet
Over time, your logo becomes synonymous with your brand. This is especially true for furniture stores that have been around for a while.
When changing your look, check first to see if there are any iconic or significantly memorable parts of your current design.
Whether you're a lifestyle store that carries everything from upholstery cleaners to bedroom sets, a mom-and-pop operation generations in the making, or a big-box warehouse club, chances are you've got a trademark "look" that defines your brand.
Think about it: Any logo change that McDonald's undergoes is probably going still center around those famous Golden Arches.
So what are your Golden Arches? How can you strategically weave them into your new branding?
2. Focus on Simplicity
The Nike swoosh. The Apple fruit with one bite missing. Chanel's mirrored "Cs."
Some of the most long-lasting logos are those that are the simplest and cleanest.
When considering your new furniture logo design, try to resist the urge to make it complex and highly detailed.
Doing so can render it untranslatable, and can leave your customers unsure of your new identity. Another advantage to avoiding the fuss? It makes the next step much more obtainable:
3. Ensure It's Optimized for Online Viewing
Today, one can simply hop online to search for and purchase the furniture they need.
As such, more and more furniture stores are adding e-commerce shops to their repertoires.
If this is the case for you, it's important to make sure your new furniture logo design is responsive. This means it's adaptable, able to be viewed online in any format without sacrificing the quality of its elements.
Ones that are too detailed, or include too many gradients, can be difficult to discern on many screens. They'll also take more time to load, and can run into issues with scaling.
4. Consider Trends, But Don't Let Them Rule
Design trends come and go, and often circle back around.
Case in point? Furniture that fit into a Mad Men-style advertising office in the 1960s would look just as posh and appropriate as ever in today's modern workplace. This is thanks in large part to a resurgence of mid-century modern design style that's currently hot.
As you research design options for your new furniture logo, it's important to take a look at your industry peers and other related sources to see what's trending.
Touches like minimalist details, hipster/old-school fonts, and retro color schemes might be on point today. But will they tell the story of your brand in five or 10 years? If not, consider bucking them and sticking with your gut.
5. Focus on Readability and Comprehension
Does your furniture logo include your store name or other words? If so, is the font easily readable, or it is difficult to make out?
Often, companies opt for fancier, script-like font to add elegance and appeal. Yet, this can easily distract and confuse consumers.
If they have to tilt their heads and squint their eyes to read your sign, it's probably time to switch to a simpler font, like a block or sans serif one.
Custom Logos Made Easy: The Free Tool You Need
Are you interested in creating a new logo for your company? If so, we'd love to help.
Our free online logomaker takes the guesswork out of designing the perfect image to capture your brand.
If you have any questions, feel free to contact us. You could design a new future for your business today!
---
No Comments