Back to homepage
Your Guide To Creating An Awesome Vape Logo
Posted on December 22, 2017 by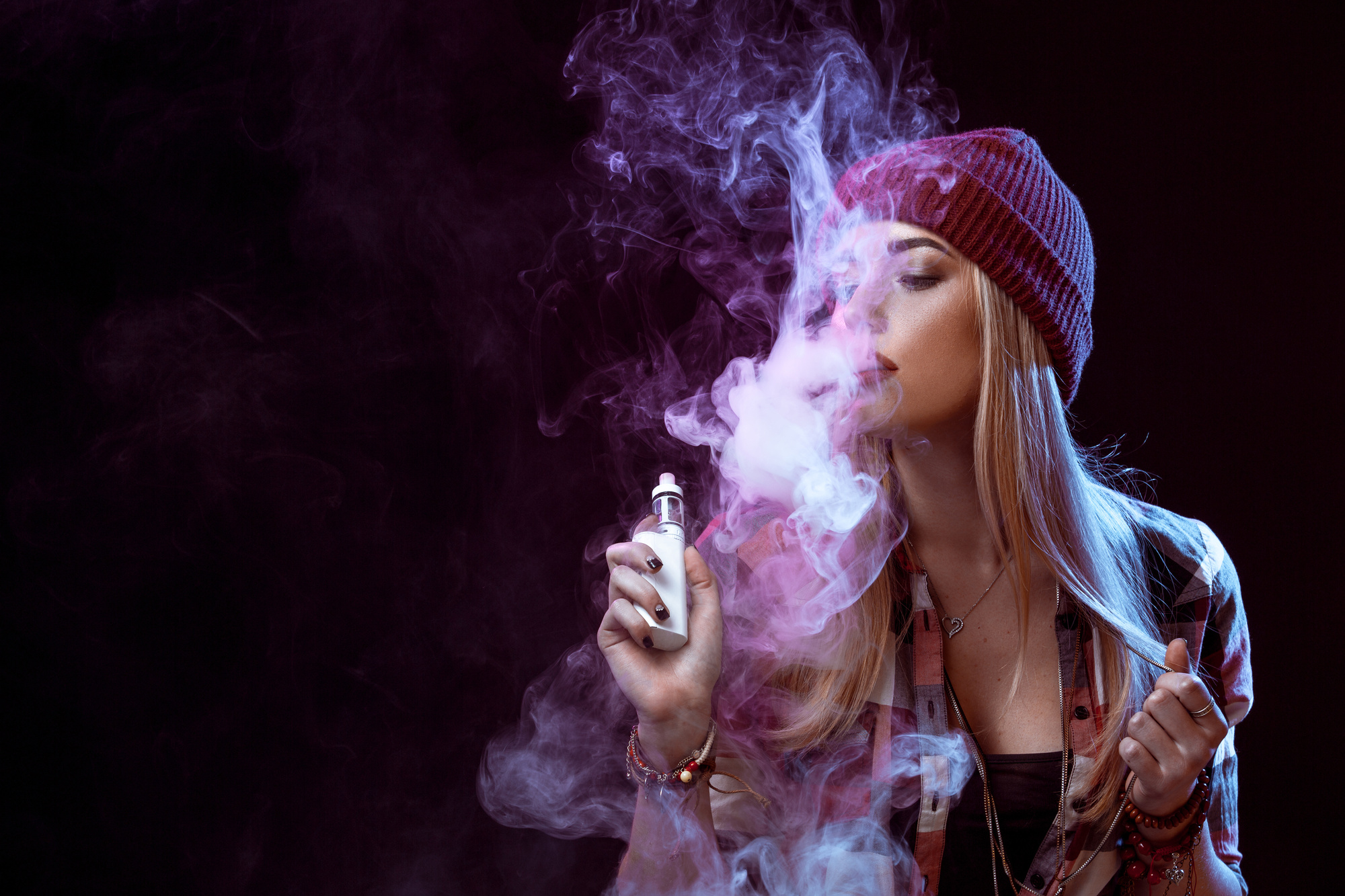 You've decided to take your love of vaping to a professional level by starting your own vaping business.
You've picked the perfect location for your shop, created an epic website, and you've already built up a strong following on social media.
There's just one problem — there's a complete lack of consistency in your branding. You've noticed that you don't get many repeat customers, and people frequently send you messages saying they're struggling to find your products in stores.
What's the issue?
You don't currently have a vape logo.
Don't sweat it — instead, keep reading this post. In it, we'll tell you what to do — and what not to do — to create the perfect logo for your vaping business.
Select A Recognizable Image
When you're creating your vape logo, it can sometimes be difficult to select an image that strikes the perfect balance between recognizable and stereotypical.
You want your customers to be able to instantly understand what it is you're selling, but you don't want your logo to look like everyone else's.
One of the best ways to get it right?
Put your own unique spin on familiar images relating to vaping. For example, you could have a vape pen that's writing your brand's name out in smoke. You could even show images of people sitting on a bench and vaping together. Or, use each letter of your brand's name to highlight a different vape flavor.
The possibilities are endless, so there's no reason to go with a tired design.
Create Your Own Font
One of the best ways to make your vape logo stand out from the competition?
By having your own font created just for your logo and brand. This will help to build your brand recognition, and will ensure that your consumers can instantly recognize your products on a page or shelf containing dozens of others.
It also helps to promote consistency if you use that same font in your blog posts, on social media pages, and on your business cards.
As always, when creating your logo, make sure that you thoroughly test the font for legibility. Even the most beautiful typography won't do anything to help you if no one can read it.
Pick The Right Trends
When you're creating your vape logo, it can be appealing to look to current design trends for inspiration.
But you know that vaping isn't going anywhere — it's not a passing fad, it's here to stay. So why would you select a logo that will look completely outdated in just a few months?
Not only is it a poor financial decision, but incorporating too many trends in your logo design can make you look seriously desperate.
When you're doing trend research, think about which one will still look good in a few years — and select only one trend to use in your design. One of our favorites is the appeal of hand-drawn and professionally-sketched logo designs.
Connect with a local artist, and have them draw a vape pen, some creative clouds of smoke, or anything else you can envision.
Not sure where to start when it comes to creating a hand-drawn logo for your vaping company?
Believe it or not, Etsy lists hundreds of artists who can create the perfect design for your brand for a reasonable price.
Consider Resizing
One of the things don't want you to ignore when it comes to creating the perfect vape logo?
How legible it will be when resized.
Remember: your logo is the foundation of your entire branding strategy. That means it's going to have to go in lots of different locations: on your social media pages, on marketing swag like cups and pens, on business cards, and even on your building's signage.
You might think that you can make your logo as detailed as you want. However, those details are quickly going to end up looking like a jumbled blob when you need to shrink your vape logo down to a smaller size.
When selecting the colors, font, and images you're going to use, always run tests to see how it will look in different places and in different sizes.
Choose Your Colors Wisely
Finally, when you're selecting the colors for your vape logo, there are a few things you need to keep in mind.
First of all, to prevent your design from looking too messy, we suggest sticking to a maximum of three colors. Be aware that, especially depending on the specific images and fonts you're planning to use, too many colors can make your logo difficult to read.
Also, understand that different colors communicate different emotions and have different connotations.
For example, take a look at the red and white flame logo of Vape Street. The red encourages people to take action quickly, which makes sense as the homepage displays several offers and special promotions.
The red color also reminds consumers of flames and smoke — two of the most important elements of vaping.
Ready To Create Your Vape Logo?
Your vaping company isn't like any of its competitors — so why should it's logo look like a carbon copy of their branding?
When you're ready to bring your vape logo to life, try using our free online logo maker to make the process easier than ever.
To start making connections with your target market right out of the gate, we suggest that you dream up several logo options — you could even host a contest to see which of your social media followers can create the best central image for your design.
Then, let your market vote on their favorite logo design.
Once you have your logo, it's time to start thinking about the rest of your branding strategy. Read up on all the latest branding and design tips on our blog to ensure you blow away the competition.
---
No Comments