Back to homepage
How to Choose the Best Font for a Vape Shop's Logo
Posted on June 16, 2018 by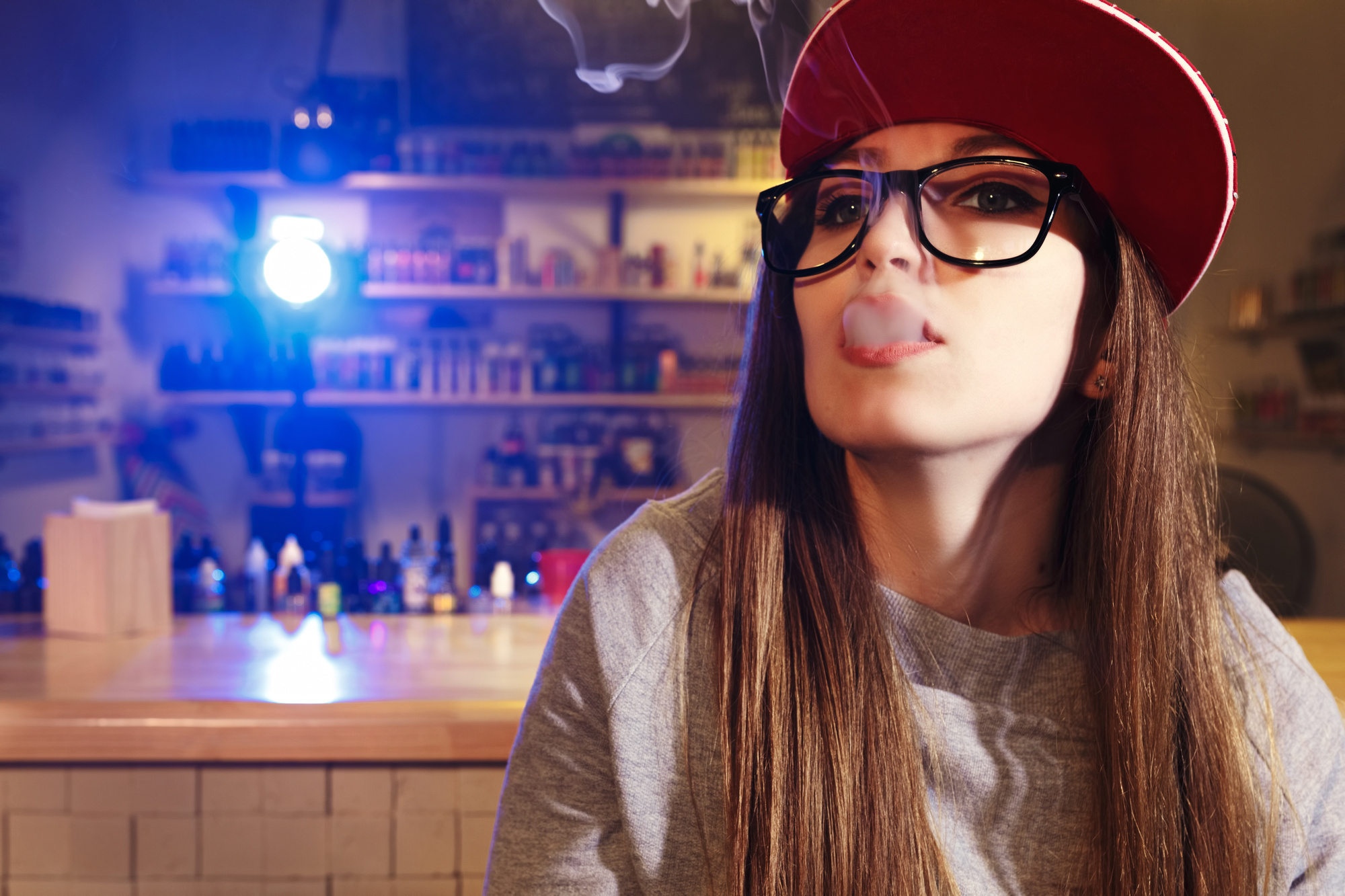 Are you struggling to select the right font for a vape shop logo?
Do you feel like you can't strike the right balance between professionalism and a font that appeals to your target market?
If so, then you need to read on.
In this post, we'll tell you everything that you need to know to understand how to choose the most effective font designs for logos.
From legibility to branding, by the end of it, we're confident that you'll make the competition vanish in a puff of smoke — or really, a vape cloud.
1. Focus on Legibility
When you're in the process of choosing the font for a vape shop logo, there's one aspect that's far more important than anything else.
That's the overall legibility of the font that you select.
In other words, focus on fonts that are easy to read, whether from far away or close up. We know that, when you're choosing fonts, it can be tempting to go for a design that's attention-getting and outside of the box.
While that's a great way to turn your target markets' heads, they might be turning your way for the wrong reason. Remember that, if people can't clearly read the name of your shop, then all of your logo design work will be for nothing.
A font that's hard to read also doesn't do much to further the sense of professionalism surrounding your brand.
You should also focus on choosing fonts that don't lose their legibility when you resize your logo. You may need to shrink your logo down to a much smaller size so it can fit on social media profile pictures or business cards.
Always ensure that your brand's name can still be read.
What can you do to make your brand's name pop out even further, especially when you've had to seriously shrink your logo?
We suggest choosing a bright and bold color to print your brand's name in. Things like neon greens, shocking pink, or even white against a black backdrop will all help make your brand's name pop.
2. Consider Having Your Own Font Created
The best for logo text when it comes to designing the right look for your vape shop logo?
One that no one else has.
Especially in recent years, branding has become the single most important aspect of logo design. You need to do everything you can to set your vape shop apart from the competition and make a quick connection with your target market.
So, how can you make that happen in a space as small as a store logo?
By having your own, unique font created for your brand. People quickly associate a specific typography with a brand, which will lead to faster brand recognition than ever before.
For example, think about the loopy red writing of the Coca-Cola name or the luxurious and sleek black capital block letters of the fashion house Chanel. Even the famous Disney "D" shows you just how powerful a font can be.
These are all things that you need to emulate in your own design.
3. Less Is More
Unless you've been living under a rock, you know that minimalism is one of the hottest design trends of the moment — and with good reason.
However, many people fall into the trap of wanting to create a logo font and design that says as much as possible in a small space.
You might feel the desire to put images and symbols inside your block letters. You might want to make each letter a different color. You might even want to create a logo design that uses multiple colors.
However, this isn't what you should go with if you want to give the impression of a professional logo font.
Remember that primary colors are always the most effective, as is a simple and clean typography.
4. Learn from Others
Do you feel like you're still struggling to choose the best fonts for logos?
If so, then one of the best ways to make the right design decision is to take a look at how other vape shops have pulled it off.
One of the most popular ways that vaping companies can make it clear what they offer and stand out from the crowd?
By choosing vape clouds in the shape of letters for their fonts. Many brands also embrace the pun of the vape "pen" by having it write out their brand name within the logo design.
In other cases, brands work to embrace the simplicity that we referenced above.
For example, take a look at the Vape in the Box logo.
Its simple white lettering is perfectly offset by a bright teal background. The brand has chosen block letters, which are easy to read even from far away. The brand's logo can also be shortened to simply the word "Vape" for smaller icons like social media profile pictures.
Ready to Choose the Best Font for a Vape Shop Logo?
We hope that this post has helped you to better understand how to choose the best font for a vape shop logo.
Remember to keep things simple, to focus on legibility, and to ensure that you've thought about how your font choice relates to your brand as a whole.
Of course, we know that sometimes, you need to try several different fonts and designs out to see which one you like best.
Be sure to use our online logo maker tool to help you make the right choice.
Looking for additional logo design and branding advice?
Keep checking back with our blog to learn how to make the latest design trends work for your brand.
---
No Comments