Back to homepage
These Real Estate Logos Sink the Sale Every Time: What Can You Learn from Them?
Posted on January 04, 2019 by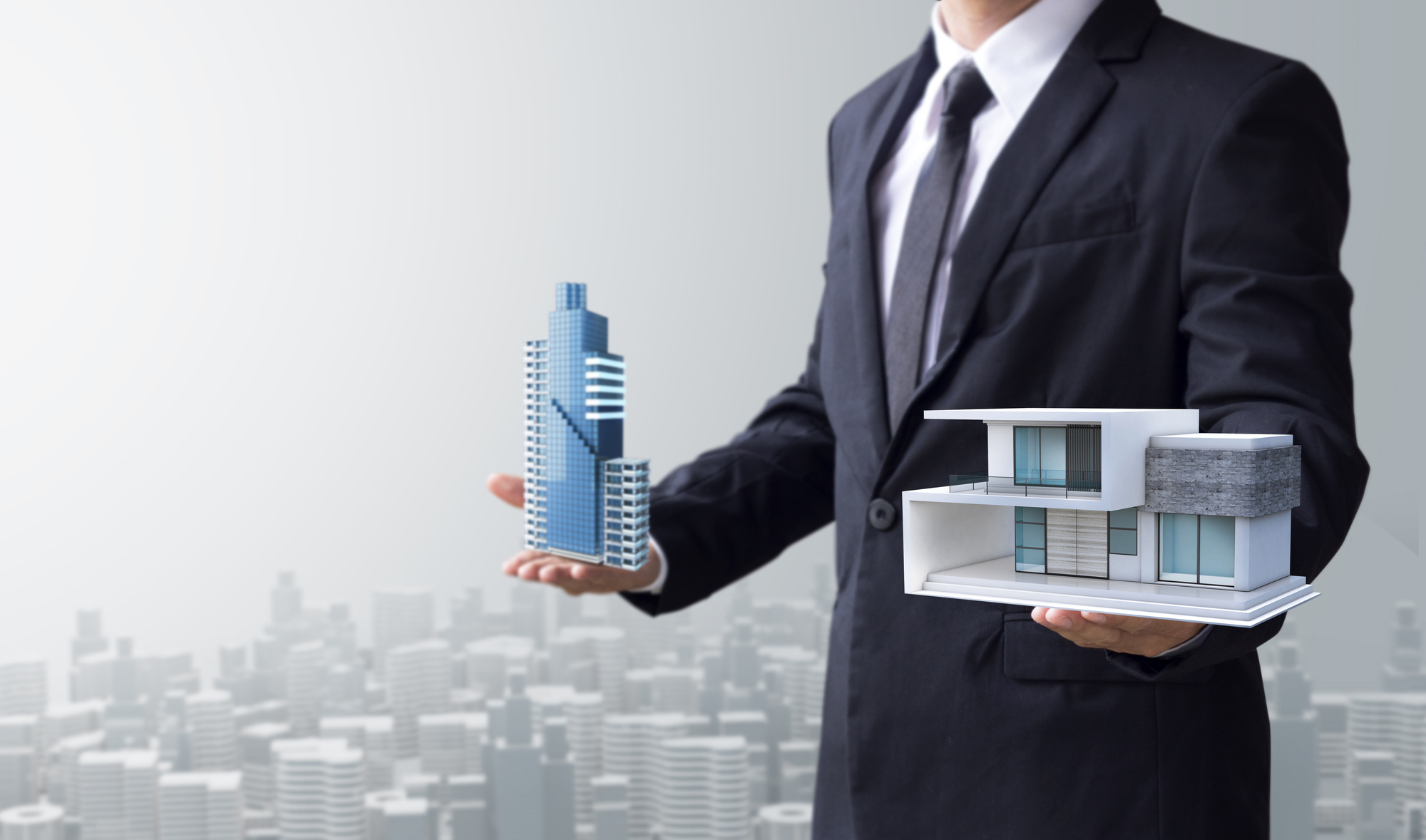 Are you starting up a business in real estate?
The real estate market is one of the biggest and most successful markets today. In fact, the market's expected to generate $534.83 in revenue in 2022.
Yes, the numbers show you can make a regular income in real estate. However, it's not an easy trade to step into because of the ever-changing market and high competition. If you want to succeed, you have to stand out from the rest. One important step is to look at real estate logos.
Your logo is an important part of your real estate business. It's normally one of the first things your clients see and it'll set the tone for your entire business.
Take a look at the realty logo of successful companies and learn a thing or two from them.
1. Stribling
What makes the logo of Stribling successful is its simplicity. The logo is only spelling out the company's name, nothing more than that. That's all they needed to imprint themselves in their client's minds.
Keeping it short and simple is one way for you to become successful like they are. That said, it never hurts to do something to make yours stand out among the rest though.
Take another look at Stribling's logo. Notice that their elegant font style.
This is a custom font that they had someone create specifically for their logo. It ensures no one else uses that font but them, making it one of a kind.
It's also worth noting that they used the color red. They made their color choice to show boldness and desire, two things most people looking into the real estate market need to buy a house. This makes them even more relatable and thus, trustworthy.
2. Christie's International Real Estate
Here's one of the commercial real estate logos that prove simplicity can go a long way. At first glance, there's nothing that stands out with the logo of Christie's International. All it has is the company's name and what they do below it.
Though it's simple, there's a reason Christie's rose in success despite being younger than most real estate companies.
One crucial reason is their use of an old style logo design. This contrasts many competitors that utilize a sleek and modern visual style.
Back when the company started, they didn't have the means or necessity to make their logos extravagant like how most logos are today. Using this style of logo design attracts customers because the company looks older and experienced than it is.
This makes people believe that they must be doing something right to last this long.
3. Compass
Compass makes their logo with simplicity and purpose.
They set an example saying that a successful logo doesn't need to cost much, it only needs to be clever. This philosophy also helps consumers remember it better.
Notice how they fashioned the letter "O" in their name. They added the little slash inside the letter so it symbolizes a compass. Now their company name gets represented in a 2-in-1 logo.
Designs like this also helps raise consumer engagement. People get to talk about their logo. Keeping their name in casual conversations makes it more likely that their clients trust them more since it's likely they heard about them.
Also, it's worth noting that their logo is colorless. They did this to makes sure that even during printing errors, their logo comes out looking the way it's supposed to. This is also useful when you're on a budget.
4. Equal Housing Opportunity
One way to come up with a great logo is to denote what your company does.
In real estate, Equal Housing Opportunity does this best. At first, it may look boring but upon taking a deeper look at their thought process, it becomes the most ingenious real estate agency logo.
Their logo is simple: a house with an equal sign inside. Most people think that it's because it's their name, but it also shows their business services. A glance at their logo and most people will know that they provide quality and equal services for everyone.
Smart, isn't it?
Once you realize that it also helps people remember what their name is, you'll go from thinking they're smart to thinking whoever came up with that logo is a genius. It's also so you don't need to speak and understand the same language to know what they offer.
5. Warburg Realty
If you're an already successful company looking to upgrade your logo design, then you may want to take some inspiration from Warburg Realty's logo.
There is no reason you shouldn't boast about your milestones like they do. Being in the business for more than 100 years is something you should let your clients know about.
Doing this makes them one of the most trustworthy companies today. Everyone who sees their logo will feel comfortable being in their care. This also makes it so they're less likely to barge in thinking they know better.
Try to do the same and incorporate your company's achievements in your next logo design. More people will approach you while browsing for potential realtors. That is what a marketing logo does best.
That said, try to make its inclusion clever like how Warburg did. Listing it down will make your logo look like a resume instead. Failure will only increase your chances of getting turned down.
6. StreetEasy
StreetEasy's logo blends simplicity with the use of modern forms of communication. It's also a perfect representation of the services they provide. StreetEasy provides information on the real estate market for those who are unaware.
Since their primary clients are New York citizens, their service is quite popular. Many people move in and out of New York on a regular basis. If you're looking for a place there, you need someone who has their ear to the ground.
StreetEasy provides such a service, and people know that in an instant. The logo features a building in a speech bubble. Their design shows they're proficient in talking about real estate.
It also shows people that they provide a space to discuss real estate. Most people feel lost when it comes to buying a new home, especially in the Big Apple.
StreetEasy's logo hints at a solution. With their in-depth knowledge on New York real estate, their turnkey rates are at an all-time high in comparison to other real estate service providers. And if you're wondering 'what does turnkey mean?', read up and learn more about it here.
7. Ebby Halliday Realtors
One tactic to come up with an amazing real estate logo is to use your reputation. Ebby Halliday Realtors does that in an effective way.
Ebby Halliday was a successful realtor back in her day. She made this company to carry on her legacy and her name. The logo stands in as a representation of how successful she's become.
Over the years, people changed how the logo looked. They still retained the essence of the logo, though. This was an important decision because they want people to know it's the same company as before.
A lot of companies, whether in real estate or not, tend to do this. Some companies, like Coca-Cola, kept a similar design through-out the decades while others only keep one crucial element as they change everything else.
Ebby Halliday's logo also serves as an inspiration for other female realtors. This results in many female realtors looking to get a spot in their ranks. This is also why they have a lot of manpower at their disposal.
8. Partners Trust
One way to make your logo mean more is to define something you're good at in it. Take Partners Trust, for example. Their logo is the literal embodiment of cutting edge.
This is a great fit for them because their services are fast with guaranteed success. They set the standard of how real estate markets should handle their sales. It also sets the tone of how their employees handle their clients.
Notice how there's also no clutter around their logo. This is because most printing companies charge depending on the logo's design. This allows them to print their logo for less if they need more copies.
Your company should follow suit. Make sure people can recognize your logo at a distance or when you print it small for pamphlets or business cards. Remove the clutter and focus on an easily recognizable shape.
Design Your Real Estate Logos Today
Make a good first impression on your clients by having a well-designed logo. This is important if you want to make it out as a successful real estate company. Use these companies with amazing real estate logos as inspiration for yours.
Their designs should inspire simple, clever, and cost-efficient logos of your own. What are you waiting for? Get to designing now!
Nowadays, even real estate agencies offer their services online in some cases. See how you can choose a logo for marketing your digital services here! This will make it so you can keep up with the leading websites and not lag behind them.
---
No Comments