Back to homepage
4 Tips for Creating Great Medical Center Logos
Posted on March 21, 2018 by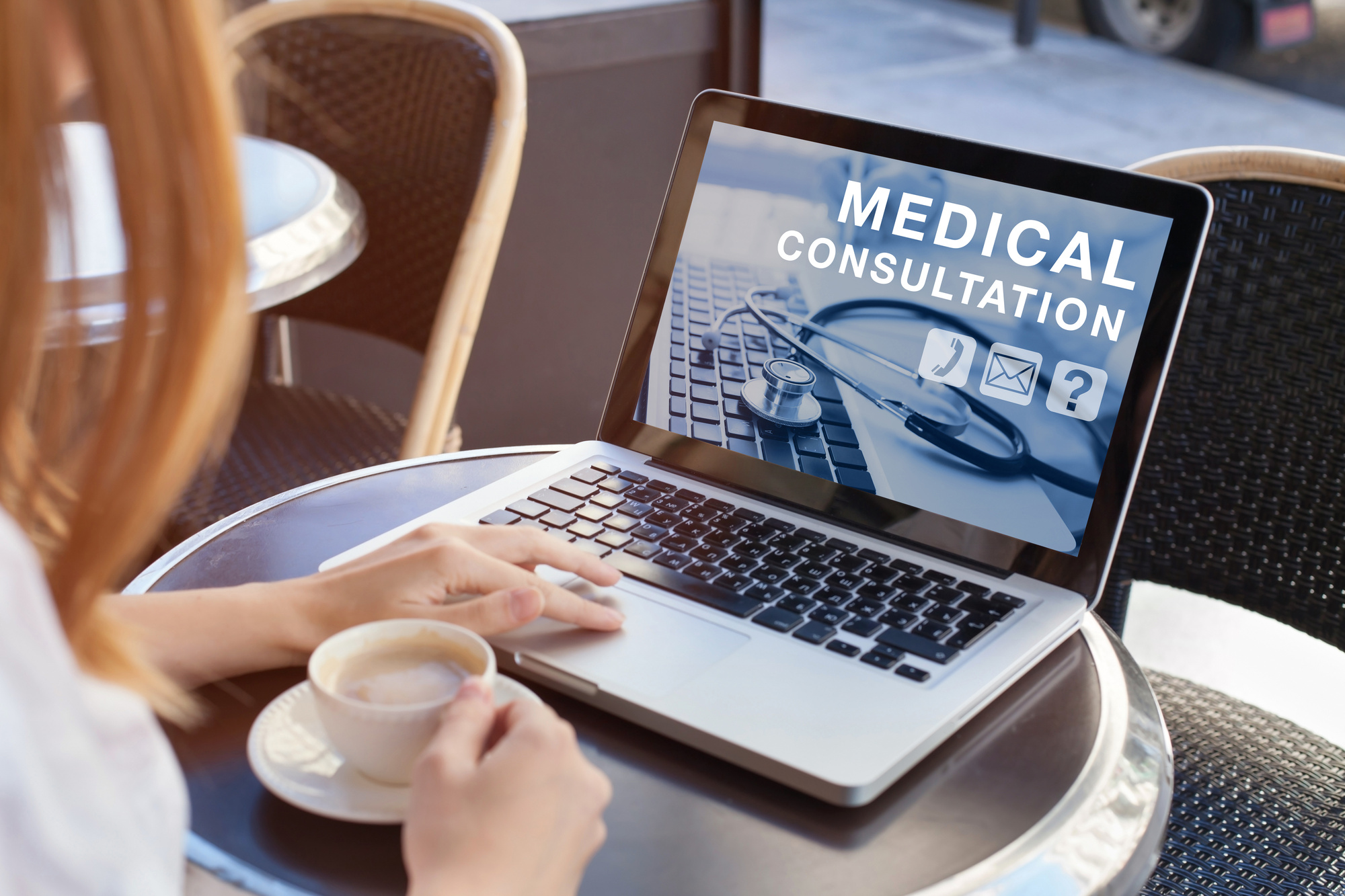 Unhappy with your practice's current logo design?
Feel like your logo looks like every other hospital, pharmacy, or medical professional's office in your neighborhood?
Do you know that you need to make a change to your medical center logos, but aren't quite sure what that change should look like?
Don't panic – we're here to help you.
In this post, we'll tell you a few of the most important elements you need to consider in your medical center logos. Then, we'll let you know where you can go to create several potential logo designs.
Read on to learn how to create logos that reinforce your brand message, differentiate you from your competition, and make an emotional connection with your target market.
1. Consider the Central Image
One of the most important things to consider when it comes to creating strong medical center logos?
The central image of your design.
This image will help you build your brand recognition, connect with your target market almost instantly, and, above all, make it clear the specific type of medical services you offer.
This last point is especially crucial.
While, yes, things like a stethoscope, a red cross, or even a drawing of a medication bottle communicate some kind of medical service, these images don't do a lot to make it clear exactly the kinds of services and specializations you provide.
For example, if you're a cardiologist, then you might want to make a logo that incorporates a heart rate monitor into your design. If you specialize in pediatric medicine, include children in your logo, and use lots of bright colors in your design.
Above all, your central image should illustrate the kinds of patients you see and should make the specifics of your practice clear.
Not only do stereotypical images fail to set your practice apart from the competition, they also do nothing to give your market any kind of information. Think bigger, and be better.
2. Choose Colors Carefully
Once you've decided on your central image, you'll then need to start thinking about the colors you want to include in your design.
For best results, we recommend sticking to a minimum of two colors and a maximum of about four.
Yes, being bright and bold will help you to stand out – but if your medical center logos look like the page of a child's coloring book, you'll stand out for all the wrong reasons.
Plus, keep in mind that color psychology will also play an important role in your design. If you provide natural and holistic services, you may want to go with greens and blues. If you offer emergency services, red and white will make that clear and create an emotional response in your target market.
Above all, the colors you choose to include in your logo design should be consistent with the rest of your branding.
For example, take a look at look at the website for this alcohol rehab center.
They've focused their entire website design on the colors blue and white, to help to keep website visitors calm and focused. The text of their website is also white, which is further emphasized by the blue background of the page.
The writing in their logo is consistent, in the same white color, as is their design – a soothing, wound shape like an elongated spiral. This design and the color scheme is consistent with the services they set out to provide.
3. Don't Neglect the Size
Once you've chosen the colors and the central image you'd like to use, it can sometimes feel like your medical center logos are complete.
However, there are still a few more things you need to consider.
One of the most important?
The size not only of the logo as a whole but all of the elements within it.
Think about how many different places that logo is going to be displayed. It may be on physical signage outside of your practice. It might be on your business cards, your social media accounts, printed in a newspaper, or even on the back of the jersey of that local sports team you sponsor.
When you're creating your design, it's up to you to ensure that, in any size, your logo images and text are clear, easy-to-read, and don't end up looking like a Monet painting.
Don't overcrowd your logo design, include too many words, or create several smaller images. Instead, go for a sleek design that tells your consumers you don't need all the bells and whistles to get noticed.
4. Typography as a Branding Strategy
We've also discussed the importance of choosing the right colors when it comes to your medical center logos.
Now, let's quickly discuss how the right font can influence buying decisions, build your center's brand recognition, and help you to connect with your target market faster than ever.
Of course, the most crucial thing to keep in mind is legibility. As with the image you choose, your font choice will still need to be readable in many different forms.
But your font can also reinforce your overall brand and set you apart from the competition. If you're an eye doctor, use the same font that's used on eye test charts. If you work with children, you could choose a font that looks like it's been written by a child (though is still legible, of course).
Your font matters, so don't be afraid to take a risk.
Ready to Design a Few Medical Center Logos?
One final thing to keep in mind regarding logo design?
You probably won't get it right the first time.
To come up with several different logo design options that you can let your patients, your employees, and your target market vote on, use our free online logo maker tool.
Still need a little more advice on how to design the most effective logo possible?
Be sure to check out our blog for access to the latest tips and trends when it comes to logo design.
We can't wait to help you strengthen your brand with a new logo.
---
No Comments